Contests
Details

Category: Contests
Published:

Saturday, 02 December 2017 17:57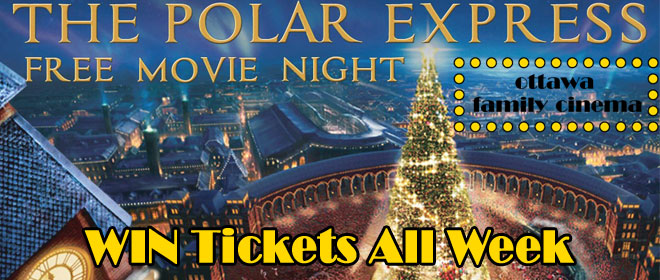 HOW: Tune in all week during the Morning Express and Home Stretch and listen for the train whistle and be the 9th caller through to WIN!
WHAT: WIN a family pack (4) tickets to see the Christmas classic "The Polar Express" in 3-D at the Ottawa Family Cinema this Saturday!
WHEN: Monday, December 4th through Friday, December 8th, 2017 between 7:00am - 10:00am ET and between 3:00pm - 6:00pm daily
WHERE: On Air, call 613-247-1886
Movie Info:
WHEN: Saturday, December 9th @ 2:00pm
WHERE: In Notre Dame H.S. auditorium at 710 Broadview Ave, just north of Carling
Synopsis: It is Christmas Eve and you are about to have the adventure of a lifetime! "This is the Polar Express!" What unfolds in this beautiful movie is an adventure which follows a doubting young boy, who takes an extraordinary train ride to the North Pole; during this ride, he embarks on a journey of self-discovery which shows him that the wonder of life never fades for those who believe.