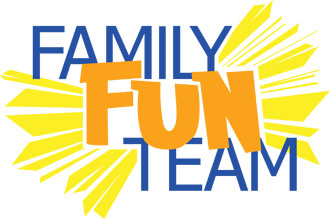 Join the CHRI Family Fun Team to connect with listeners, represent CHRI in the community, and help out at events!
This team will be at church, community, and City-wide events to lead games and activities, run contests, give out prizes, increase CHRI's presence and help event organizers add excitement.
If you are at least 15 years old, love God and love CHRI, join the team!
High school students are particularly encouraged to participate as a way to complete their mandatory volunteer hours.
Family Fun Team members will receive an official T-shirt and have the opportunity to attend events for free!
To sign up, download the Application Form here and return it to Ashlyn Berkhout at This email address is being protected from spambots. You need JavaScript enabled to view it. (or fax 613-247-7128).
HEY CHURCHES! Any churches, community organizations or other groups interested in having the Family Fun Team at their event are also encouraged to e-mail This email address is being protected from spambots. You need JavaScript enabled to view it. or call Ashlyn Berkhout to find out more: 613-247-1440 x 47. (Participation and events selection will be at the discretion of CHRI and/or will be on a first-come, first-serve basis).
Also, please inquire about having one of the CHRI DJs, the Family Fun Team, AND music at your event!
To reach out listening audience, please see your special advertising options here.