Featured Events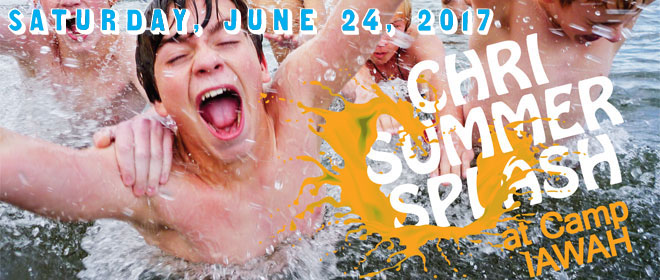 CHRI is celebrating 20 years by bringing back one of the most talked-about events in the history of the station... Summer Splash!
We're inviting you to a FREE Listener-Appreciation event to say THANK YOU for the great memories over the past 20 years!
WHERE: Camp IAWAH (304 Iawah Rd, Godfrey, ON – only 15km from Westport) MAP
WHEN: Saturday, June 24th @ 10am - 4pm
Includes:
Beach activities
Kayaking/Canoeing
Bike Trails (bring your own bicycle)
Indoor Climbing Wall
Archery
Facepainting
Pontoon Boat Rides on Wolfe Lake (courtesy of Geerts Roofing)
CHRI music & games
Bring a picnic lunch, or a BBQ lunch will be available for purchase.
Everyone welcome! Click here to join & share the Facebook event!
What to pack:
- Sunscreen
- Waterbottle
- Cash for BBQ OR bring a picnic
- Swimsuit
- Towel
- Watershoes
- Hat
- Folding chair (optional)
- Bicycle (optional)
- Running shoes (for climbing wall or walking trails)
Download the POSTER (8.5" x 11") (.PDF) and the PPT. SLIDE (.jpeg) to share with your church.
Learn about Camp IAWAH at iawah.com