Testimonies
"I listen to you [Brock] in the morning on the way to work and to Care on the way home from work. Thank you both for that!!" - Rory
"God has used your ministry through my cancer journey as often the right verse, testimony or song is on air just as I need it." - Pam
"It really makes my day easier when I can listen to all these songs reminding me that my Father is for me!" - Marjolaine
"I love CHRI and what you folks all bring to the radio waves here in Ottawa. I was listening today while taking my afternoon stroll during my lunch break." - Martin
"CHRI is doing such a wonderful work for the Lord, in our city!! My radio is always on CHRI. You are all doing a wonderful job and it's always nice to see the cruisers Out & About at various events." - Marie
"I love your station and I often feel like God is using the lyrics of the songs or words from the messages to speak directly to me and my situation." - Geoff
"Thanks, Care, for the [Bookmark] interview and featuring "More For Girls Only! Devotions". I so appreciated your kind and pleasant style." - Carolyn Larsen (author)
"Thank you for all you do! It is such an encouragement hearing Christian music on my hour-long drive to Ottawa from Cornwall each week for school!" - Amanda
"Thanks for all CHRI means to me, you have cheered me up many times over the years." - Ruth
"I want to thank the people at CHRI that remain courageous enough to broadcast the Truth. Uncompromising and timely sermons from pastors like John MAcArthur are so greatly appreciated. It was listening to his sermons on CHRI that began to impress on me the importance of anchoring ourselves to the Word." - Joel
Thank you for the SENS tickets! My husband and I were able to go with another couple, that we got to bless because of your generosity! We had an incredible time cheering, laughing together, and building relationship. Thank you for all you do to support families and the local church!" - Sarah
"God is great, and so is CHRI!" - Brent
"Thank you for providing Christian worship music as I exercise each morning! I can exercise in my basement and worship God at the same time.!" - Darlene
"Caring for my elderly mother, I don't get out of the house very much anymore and don't have a lot of human contact. You guys are able to come into my home. I hear your voices, I feel the encouragement. Thank you. You are a great blessing." - Rich
"We love your radio station and listen to it everyday including the really busy before school time in the mornings!" - Zoe
"I am so thankful CHRI promotes concerts like this [Paul Baloche Christmas] as I wouldn't know about them if you didn't (not to mention all the words to the songs!)" - Deb.
"Thank you again so much for your support of Canadian artists, there is no way I could do this without you!" - Dan Bremnes (artist, multiple GMA Canada winner)
"Our family to continues to really appreciate our CHRI Radio station. Thank you for being there." - Jil
"It just happened that I stumbled upon your radio station a few weeks ago, and I love it, even downloaded the APP on my iPhone!" - Marc
"Thank you so much for everything you people do! Listening to 99.1 keeps me on tracks and I feel that God's speaks to me through you guys. Keep on the good work. God bless you!!" - Frank
"Thank you for all you do, for your ministry, that has truly been a blessing to me…many times." - Barbra
"Enjoying the programing from CHRI - you folks are great"
"You are doing a great job for the Lord." - Marie
"I've grown up listening to CHRI and you're all superstars to me! I really appreciate your ministry and presence in this city!" - Daniel
"I truly enjoy CHRI and all you guys continue to do to help build the Kingdom on earth." - Martin
"CHRI has been used many times to encourage me in suffering experiences and I journey without community so I am deeply grateful for CHRI." - Susan
"My family really appreciates all your hard work and dedicated spirit in the name of our Lord and Savior. Keep up the fun!" - Gwen
"I listen to you every morning as I get ready for work and I enjoy CHRI sooo much!! What a great way to get going in the morning too and I always feel so uplifted." - Lorraine
"We especially appreciate Ravi Zacharias, Truth for Life and The Lutheran Hour!" - John
"I would be so sad if ever you weren't on the radio anymore. What a refreshing and bold testimony you are for us in Ottawa. Keep going, you're doing a wonderful, wonderful work." - Tamara
"My daughter loves Kid's Club. We moved to St Catharines 2 years ago and she still asks to listen to it. We, of course, tune in via internet since we live so far away. Thanks for being a great station!!" - Elaine
"Your Wednesday book reports are quite informative; the morning program very interesting; your Sunday programs are amazing; and my radio is stuck on 99.1fm: "Care's Drive Home", "Mid-day Jukebox", "Saturday morning kids show"! Keep up the good work!" - Marie
"Thank you for playing the best music ANYWHERE day after day! For working alongside the promoters to bring in great bands and for just loving the City the way you do!" - Ethel
"I so enjoying listening to your program from over here in Scotland, always find listening to you uplifting." - Jim
"I love listening while I workout it helps centre me like nothing else." - Deeana
"I just discovered this station a few months ago and I am so blessed. Listening at work in Toronto." - Amy
"So thankful for the gift of CHRI 99.1 in my life. What a beautiful voice in the world that so needs to hear encouragement and be told that God loves You!" - Lab
"Keep on, keepin' on what you are doing! You have an amazing & blessed ministry!" - Kelly
"Keep up the good work, all the staff and volunteers are AMAZING!!" - Ruth
"Keep up the good work I listen daily at my desk. How blessed we are to be living in a country where we can praise the Lord! Thanks and God Bless everyone who assist to making this station possible." - Ann-Marie
"Not only does CHRI showcase the best of, and the newest of Christian Music; as well as promote and participate in a wide variety of Christian events in our Community – the CHRI staff, as individuals and as a team, are actually out into the community ministering to people." - Gord (re: Pajama Drive 2014)
"About 6 years ago my radio somehow ended up on CHRI and I hadn't noticed. Todd Agnew's 'Did You Mean Me' came on and spoke very loud to me; I had to leave my radio on until I heard it again! Suddenly the music & teaching shows were speaking to me. Now I'm a Christ-follower and haven't forgotten your role in that!" - Rob
"Congratulations to CHRI for this campaign [Pajama Drive]. A good cause with an immediate and direct benefit for children in need. The way I look at it – every pair of PJs is a warm and loving hug!" - Pinelopi
"Not only do I listen to your music for my own spiritual preparation in the morning and afternoon, I listen to CHRI as a resource for choosing songs for Church and School. Keep rockin for God!" - Randy
"CHRI really blesses me and my family and I would like you to know that a great job is being done by all there. Thank you for inviting me in to meet everyone and may God continue to guide where CHRI is going." - Lindsay
"[Care,] I think you're a great radio host! Your voice always seems familiar and brightens my day." - Jacob
"Thank you for the work you guys do. I sometimes find God talking to me through a song I listen to on CHRI." - Lorraine
"You guys...CHRI... are SO wonderful. I have listened to the station since the very first day and it is such a blessing to me!!!!" - Maureen
"I have been a listener since the station started and have been very blessed by the music and programming."
"CHRI truly is a blessing to so many in our Nation's Capital and an important part of many people's daily lives – Thank you for all that you and the entire CHRI team do!" - Marian
"Thanks for your wonderful radio station!" - Margaret
"I appreciate the music and the message SO MUCH, especially on the darker days when I need God's strength and presence so desperately. So I wanted to thank you for what you do--God is indeed using CHRI's ministry to lift people's hearts and remind them of God's presence, love and grace!" - Tara
"Thank you for the ability to access CHRI online, since recently moving to St. John's, NL. I have been a faithful listener since 2009 and your programming has helped me immensely with my homesickness over these past few months. So here we are, building a new life, but very grateful for the musical lifeline that CHRI is providing." - Cheryl
"I keep CHRI on all day long and it is like having a friend with me in the house, coming alongside me with encouragement. I love the sunny personalities of the DJs, and the music keeps me going with messages that I need to hear, seemingly right at that very moment." - Tara
"Thank you for being such an uplifting and inspiring part of my daily life! I love your station!" - Emily
"I am thankful right this moment for being able to download your app on my cell phone so that I can listen via wifi on this hands free phone piece so I can keep listening while I walk!" - Christine
"Your station has been part of my life for almost the whole time you have been on the air. Soooo important to me. Blessings to you and the whole CHRI family!" - Renée
"Good evening, from Haiti! I am enjoying listening to your station and it has been a blessing for my life. Keep working in God's ministry and be blessed." - Elize
"You have a tremendous impact in our lives and I'm grateful to you and to God. How blessed we are to have a Christian radio station in our country's capital, to be able to openly talk about God and pray. We are truly, truly blessed." - Chantal
"Very nice lookin' bunch of awesome people! Keep up the excellent work you all do. My life is richly blessed and your ministry of music and teaching/preaching shows keeps my spirit soaring!! Colossians 1:3-4" - Brenda
" I just wanted to let you know you are all doing an amazing job and Ottawa is blessed to have you guys." - Doug
"I just want to say thanks for playing these amazing songs day after day. I know if it wasn't for the songs I hear on your station I'd be in a very dark place right now. I know I am not the only one out there that has experienced this but you guys change lives including mine." - Nick
"Let me say thank you for your work. CHRI has been a great part of my Christian life." - Sylvain
"You guys are quite the "Shakers"!!! All the best with Sharathon! CHRI is truly a wonderful station that the Lord has blessed our city and our region with. " - Shirley
"When it comes to raising everyone's spirits in Ottawa, CHRI takes the cake!" - Jennifer
"I am blessed to have my business advertised on CHRI. We've attracted Christians which brings a thankful, sincere clientele that makes it more rewarding to strive harder, offer more value, and complete the highest value effort possible. I have been very fortunate to have CHRI in my path and I'm grateful to all involved." - Geerts Roofing
"We are so fortunate to live where we can celebrate living a Godly standard and all we need to do is turn on the radio to hear a faithful message or song and reboot. I can't demonstrate enough the value of CHRI's contribution in my life and my family." - Bill
"I just want to say thanks for playing the songs you do and allowing others to suggest songs as well. Sometimes you just need to hear that Jesus is here with us and I think he really comes through with song. Keep up the good tunes and may Jesus walk with us today and everyday." - Nick
"We would like to thank you for a wonderful family trip at RIVER RUN RAFTING... first time in 10 years my brothers and their spouses got together. A wonderful blessings to experience and to remind us how important family is too us! Thank you & God bless all who made this happen."- Scott
"Thanks for all the difference you make, and thanks for giving away free cake!" - Jennifer
"I just wanted to say a huge thank you to CHRI for advertising our BBQ. God was truly working! We were very encouraged to hear our event advertised on your station and to have your support." - Michelle (Ottawa Church of Christ)
"Please keep up the great work for the Lord! Thank you again so much and God bless you and the CHRI family." - Twilight
"I love your radio station and the contests you offer to your listeners. Keep up the great work in blessing all who listen to CHRI" - Teena
"Thanks to all who work in the lime light and behind the scenes to make CHRI a great Christian influence in Ottawa!!!" - Stacy
"Thank you for your wonderful ministry for Him at CHRI!" - Janet
"I listen to CHRI every morning on my way to work. It is relaxing and soothing." - Serge
"Thanks for the prize CHRI! You guys are awesome! You bring so many blessings into my life! Love you tons!!" - Angella
"God bless you all. I love CHRI. I listen everyday!!!!" - Radina
"May God bless your radio station because you really touch peoples' heart and souls!" - Rachelle
"Whenever I come into town the first thing I do is tune to 99.1 FM! You guys do a great job and the music you pick always lifts my spirit!" - David
"Thank you for your awesome radio ministry but also for keeping Ottawa up to date on the Christian & family-friendly events going on in our capital." - Nadia
"I am just loving the Saturday night show [On Air with Manafest]! Great addition with Manafest!! Love it!! " - Colleen
"God bless you CHRI! You are such an instrument of encouragement and support!" - Kim
"Thanks Care, for being a blessing on the air, so used to your voice when I'm driving home from work. You guys at CHRI are a real family. Love you all!" - Emmanuel
"Just a quick note to say what a great email [eMagazine] that CHRI sent out today... full of great content! Love it. Very positive, uplifting and topical!" - Brent
"Love the radio station - listen to it all the time. I especially like the various afternoon Bible teachings." - Celine
"I am really enjoying hearing songs and artists I have not heard before. It is inspiring and keeps the listening experience fresh and uplifting. Thanks for mixing it up!" - Bonnie
"Wow. Just discovered CHRI on my cell phone. Now listening to music and looking at new songs. So awesome and nicely done!" - Tara
"Thank you for the good programming and excellent music! May God bless you and continue to provide so that you may continue to draw more people closer to God." - Dan
"Thank you for the great music; I listen on my way to work and sometimes on my computer." - Gus
"Thanks for the uplifting music you play. Each note brings glory to God and I love being in a city that offers hope through a radio station... A true rarity across the airwaves." - Katrina
"I love listening to CHRI online now that I live in Charlottetown" – Ryan
"A big thank you goes out to Brock Tozer and the entire CHRI family and all my supporters in Ottawa, Canada and beyond." - Scott Towaij (artist)
"Thank you for being used this morning by the Lord to bless me and my son for the Promise Keepers tickets. Thank you for your great ministry and may God bless you and your family." - Jacques
"So thankful for the gift of CHRI in my life. What a beautiful voice in the world that so needs to hear encouragement and be told that God loves You." - Lab
"Our family moved from outside Calgary, where there is a good Christian radio station, so we are thrilled that there is a good Christian station here to listen to that plays the good rockin' music that we enjoy." - Shanda
"CHRI is the only station I listen to. I love listening to Odyssey. Very cool. Keep up the good work." - Sarah
"I love listening to you guys Live on the net from Sault St. Marie." - Sylvain
"Great station as usual guys. Keep it up. Love Care, really up close and personal with listeners, and Beth Warden, like a warm hug of hot chocolate. . Love the contests and especially look forward to your Newsletter." - Melanie
"I love listening to your station; I now listen to nothing else." – Natalie
News
Wednesday, 25 May 2016 08:00

Get your single-day or full-festival passes to the 30th Annual Kingdom Bound Festival, July 20th through 23rd at Darien Lake Theme Park in New York!
Tickets are available online here.
Read more...
Tuesday, 24 May 2016 14:01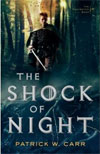 Award winning author, Patrick W. Carr, launches a new suspense-filled fantasy epic series. Click here for Care Baldwin's interview with Patrick W. Carr, author of "The Shock of Night (The Darkwater Saga)" to hear about the themes and charaters in this adventure, on this week's YOUTH Wednesday Bookmark, brought to you by BooksforChrist.com!
Read more...
Tuesday, 24 May 2016 13:55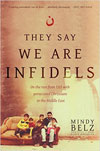 A must-read for anyone seeking a firmer grasp on the complex dynamics at play in war-torn Iraq and Syria.
Click here
fo
r
Brock Tozer's interview with
journalist Mindy Belz
, author of "T
hey Say We Are Infidels: On the Run from ISIS with Persecuted Christians in the Middle East
" on
this week's Wednesday Bookmark, brought to you by BooksforChrist.com.
Read more...
Sunday, 22 May 2016 00:00

RISEN is the epic Biblical story of the Resurrection, as told through the eyes of a non-believer. All this week you could win a RISEN prize pack.

Read more...
Friday, 20 May 2016 06:00

Visit the CHRI Facebook Page for your chance to WIN a pair of tickets to Monster Spectacular Saturday, June 4th at Canadian Tire Centre.
Read more...
Tuesday, 17 May 2016 06:00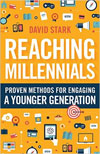 Learn creative, biblical ways to engage Millennials outside the church, even those with negative views of Christianity. Click here for Brock Tozer's interview with David Stark, author of "Reaching Millennials: Proven Methods for Engaging a Younger Generation" on this week's Wednesday Bookmark, brought to you by BooksforChrist.com.
Read more...
«
Start
Prev
1
2
3
4
5
6
7
8
9
10
Next
End
»
Page 1 of 221