Articles

The CHRI Listener Appreciation Day is back, so pack up the kids and join us at Logos Land to Bless the Valley and kick off Summer! #CHRIsplash

WHERE: Logos Land Resort (15906 Highway 17 in Cobden, Ontario – 15 minutes past Renfrew) MAP
WHEN: Saturday, June 22, 2013 (park opens at 10:30am)
COST: As part of CHRI's "Power of One", let's "Bless the Valley"!
*Your admission to this year's Summer Splash is one (1) non-perishable food item, or a Toonie (per person) which will go to support local food banks.
*Splash Pass available for only $5 (regular $18.50):
(Includes mini-putt, water trampoline, paddle boats, waterslides, splash pad)
*NEW Zip Line available for $10 (regular $16).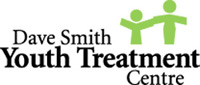 JUST ADDED: Charity BBQ supplied by Nate's Deli founder and local celebrity Dave Smith, with proceeds going to the Dave Smith Youth Treatment Centre.
Lots of tasty menu options so bring cash!
About the Dave Smith Youth Treatment Centre: 
A non-profit, residential, and community-based agency that is dedicated to helping youth (13-21) and families across Ontario overcome substance abuse and related issues and to achieve a healthier lifestyle. With separate evidence-based programs tailored to the specific needs of young men and women, it is the only Centre of its kind in Eastern Ontario.
WHAT'S INCLUDED (FREE):
- access to the beach, park & hiking trails
- parking
- petting zoo
- music
-contests & prizes

- Rental Village Face Painting Tent 

- games & activities for kids


including entertainment from City Kidz Ottawa!
Everyone is welcome! Bring your family, friends or church group for a fun day under the sun!
Special offers on campsites available for the June 22nd weekend. Contact Logos Land Resort for more details: 1-877-816-6605
Rain or Shine!
(photos from Summer Splash 2010):