99+1 Days of Summer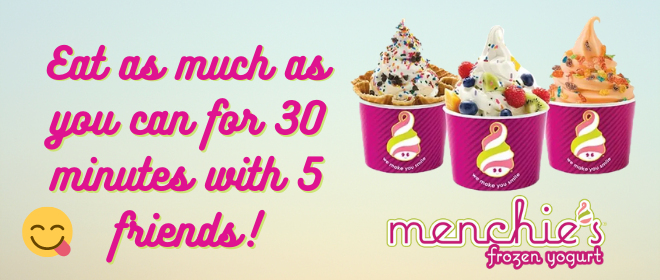 Indulge in all-you-can-eat Menchie's this summer with 5 of your friends!
This contest is now closed. Congratulations to our winner, Andrea!
Menchie's Barrhaven is celebrating their 7th anniversary on June 29th, 2021, and to celebrate they want to give you an all-you-can-eat froyo experience.
HOW TO ENTER: Fill out the entry form, below. Contest closes at 11:59 P.M. ET on June 30th, and the winner will be contacted on July 2nd.
PRIZE: You and five others will get to spend 30 minutes eating as much Fro-Yo as you can manage at Menchie's Frozen Yogourt, before the store opens that day!
WHERE: Menchie's Barrhaven (3091 Strandherd Dr #6, Nepean, ON K2J 4R9)
WHEN: 11:00 A.M. - 11:30 A.M. at a later date this summer (based on availability)
CHRI will be there with a film crew to catch all the action and make this an experience you will never forget!