The Wednesday Bookmark
Details

Category: Authors
Published:

Tuesday, 21 June 2022 06:00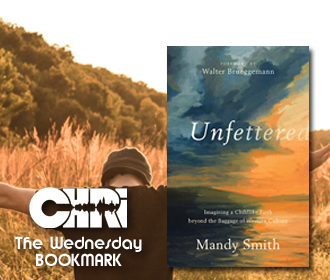 Western culture comes with a lot of baggage, but by embracing childlike faith you can detox from deeply ingrained habits and follow God with your whole self. Replay Brock's Wednesday Bookmark interview with Mandy Smith.
As an Amazon Associate, CHRI earns from qualifying purchases.
Book Description: Popular pastor and speaker Mandy Smith invites us to detox from the deeply ingrained habits of Western culture so we can do kingdom things in kingdom ways again. She explores how we can be transformed by new postures and habits that help us see God already at work in and around us. The way forward isn't more ideas, programs, and problem-solving but in Jesus's surprising invitation to the kingdom through childlikeness. Ultimately, rediscovering childlike habits is a way for us to remember how to be human.
Unfettered helps us reimagine how to follow God with our whole selves again and join with God's mission in the world. Foreword by Walter Brueggemann.
About the Author: Originally from Australia, Mandy Smith is lead pastor of University Christian Church, a campus and neighborhood congregation with its own fair-trade café in Cincinnati, Ohio. She is a speaker and author, most recently of The Vulnerable Pastor and Unfettered: Imagining a Childlike Faith Beyond the Baggage of Western Culture (Brazos, 2021). Mandy and her husband Jamie, a New Testament professor, live with their family in a little house where the teapot is always warm.
Connect: