Contests
Details

Category: Contests
Published:

Monday, 26 September 2022 08:51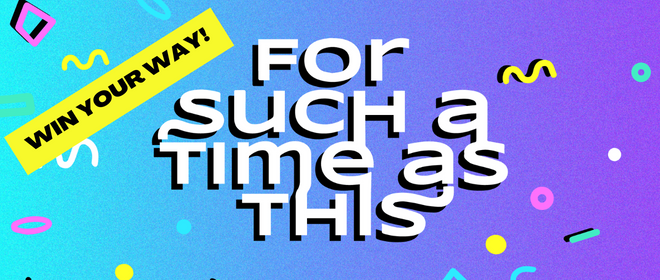 God made you on purpose for a purpose. You're alive right now for a reason. What if you were created for such a time as this?
Join us this October 28 & 29 in Kemptville at Southgate Church, with KB, Jude Barclay, Brooke Nicholls, Mike Miller, Sharon Witton and more! Be empowered and inspired to live for Jesus knowing you have a purpose for such a time as this. Change Conference is a youth conference, geared towards Junior High and High School students, with a vision for every youth in Canada to hear, respond and live out the message of Jesus in their lives.
INSTAGRAM GIVEAWAY OPEN UNTIL 9 A.M. MONDAY, OCTOBER 3RD! ENTER HERE!
PRIZE: Two (2) tickets to Change Conference
HOW: Listen at 4 P.M. every day September 26th - 30th for your cue to text in and win! Text 613-247-1886.
WHEN: Friday, October 28, 2022 6:30 P.M. - Saturday, October 29, 2022 4:15 P.M.
WHERE: Southgate Church - Kemptville Campus (1303 French Settlement Road, Kemptville, ON K0G 1J0 CA)
TICKETS: Tickets for Saturday Night Only - Concert are still available at chanceconference.com.