Events
Details

Category: Events
Published:

Wednesday, 04 May 2022 12:08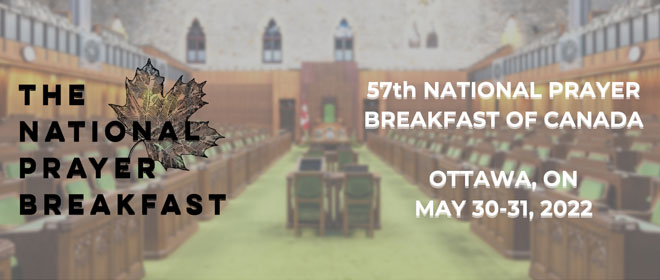 CHRI's Dianne Van Der Putten will be Out and About at the 57th Annual National Prayer Breafast of Canada: Christ's Compassion – Our Compassion.
Since 1964, the National Prayer Breakfast has been an opportunity to gather at the heart of Canada's democracy to lift up national leaders of all kinds, our brave men and women in uniform, and our fellow Canadians in need.
Each year, the National Prayer Breakfast is held under the auspices of the Speakers of the Senate and the House of Commons. Once again, guests and participants will include Canadian and International Christian faith leaders, Ambassadors, fellow Members of Parliament, Senators, and Canadians tuning in from across our nation and abroad.
DATE: Tuesday, May 31st, 2022.
TIME: 7:30-8:30 A.M. (Doors open at 6:30 A.M.)
LOCATION: Delta Hotels by Marriott Ottawa City Centre (101 Lyon St. N.)
Below are some photos snapped by CHRI's Dianne Van Der Putten at this year's event!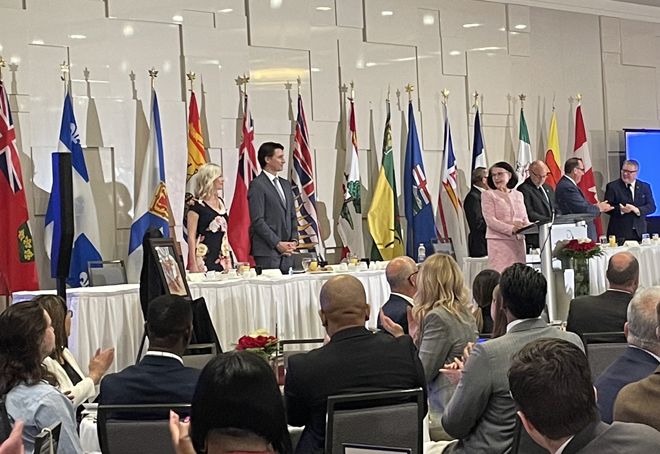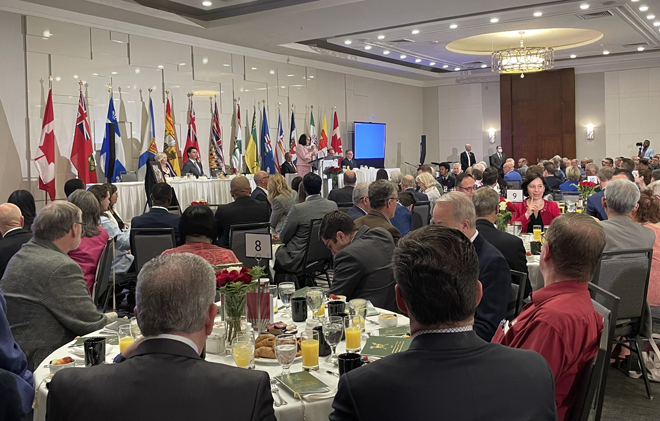 Cathy Wagantall, M.P. for Yorkton - Melville (SK) and the Chair of the National Prayer Breakfast of Canada introduces the head table.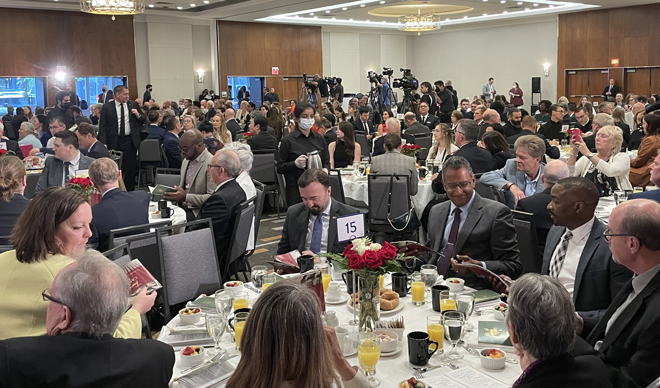 The gathering of M.P.'s, business leaders, church and ministry leaders, and student leaders.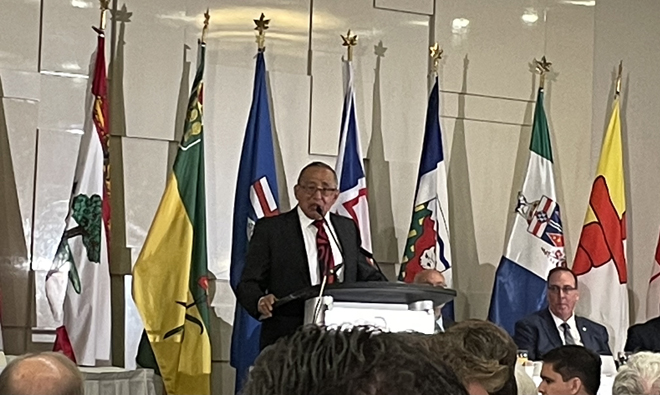 Guest speaker Mr. Bill Adsit delivers a heartfelt testimony of his residential school experience until the age of 15, and then his life and journey into Christian foster care. He expressed extreme thankfulness for the intervention of God first, his wife and family second, and friends, who have contributed to his life.