99+1 Days of Summer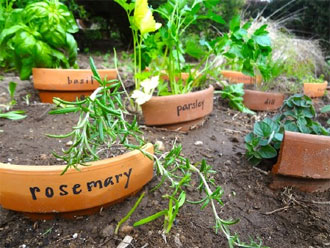 Do you have any broken items in your home that you haven't figured out what to do with yet, or items that are simply no longer usable for their intended purpose?
Here are 5 household items you can repurpose this summer, found at diyncrafts.com.
1. Create a Play Kitchen from a Broken Entertainment Center
Instead of hauling that old entertainment center off to the dump, take a couple of hours and turn it into an adorable play kitchen for your little girl. The center doesn't have to be in perfect condition as you can reinforce anything that needs it and it won't really be expected to hold much weight, anyway. Just a little paint and imagination are really all you need to turn that old eyesore into something that any little girl will get hours of pleasure from. Plus, it's a great place to store all those play cooking toys.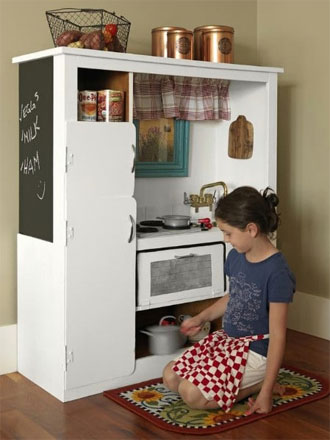 2. Create a Recycling Center with an Old Basket
If you have a rather large basket that seems to be coming apart at the seams, you can repurpose that basket into a great recycling center. The basket doesn't really need to be able to hold anything so holes in the bottom are perfectly fine. You simply place waste baskets inside the wicker basket for your recycling and then label the sections so you know where everything goes. Not only does this help you to put that torn up basket to good use, it gives you a really attractive place to store your recyclables.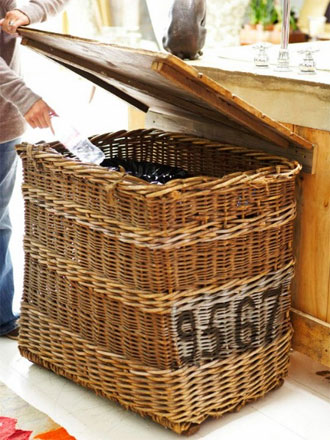 3. Use Broken Pots As Garden Markers
If you have terra cotta pots that are a bit worse for wear, you don't have to throw them out. You can use them to make gorgeous garden markers. This even works if you only have one pot that's broken. Just take a few pieces and write the names of your flowers, herbs or veggies with magic marker so that it won't come off or you could be really creative and paint the names on (you can create a bit of artwork on them as well). If you have several old pots that are not fit for planting, use them to label everything in your garden.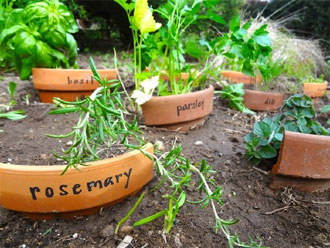 4. Make Two Desks from a Broken Table
If you have a kitchen table that is scratched, broken or otherwise damaged or one that you just don't really need any longer, don't throw it out. Instead, use it to create two adorable wall desks that are sure to be a hit at your home. You don't really need the very center of the table so this is a great project for tables that are really damaged in the middle. You simply cut the end sections off, paint or stain them and then affix them to the wall.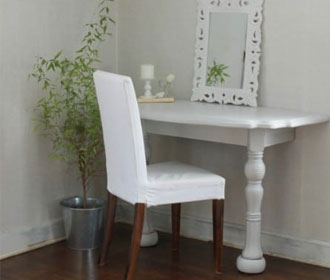 5. Turn Broken Crayons and Empty Jars Into Colorful Candles
Empty jars or vases and a few broken crayons may normally end up in the trash pile but you can combine them and create really colorful candles. Just melt the crayons and pour them in color by color. You could do these in old Mason jars for a really rustic looking candle or use any glass jar that you are planning to throw out. These would make really neat gifts if you wanted to combine a couple in a basket and they take very little time to create.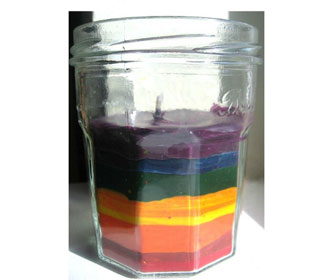 For the full list of 100 ways to repurpose and reuse broken items, click here!