99+1 Days of Summer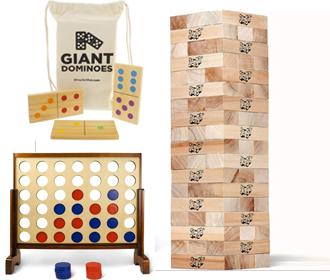 We've all played classic games like Dominoes and Connect 4, but have you ever tried a *life-size* version of them? Blowing up these games and playing them with a group of people outdoors makes them instantly more fun! Host an outdoor games party, or just have some fun on family game night with these life-sized classics.
Read more for 5 jumbo games to try this summer.
Jenga ($179.50)
The traditional Jenga is a fan favourite, but with a jumbo version you will be able to play it anywhere (including the beach! ;)) and experience the thrill of watching a life-sized Jenga tower topple over! You can also make your own DIY version!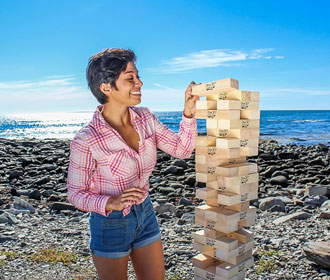 Connect Four ($126.45)
Connect Four is another classic, but takes on a whole new level of excitement with this jumbo version. It's great for a backyard barbecue or a birthday party, or even in the waiting room at an office!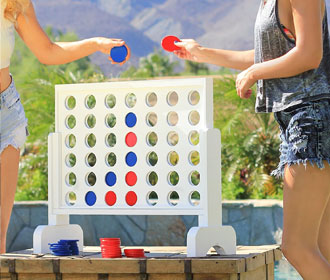 Dominoes ($77.95)
Giant dominoes gives a new spin on a classic game and is great for indoor or outdoor patio games, camping, at the beach, or also as decoration. Play traditional dominoes, muggings, concentration, tumbling games, and more!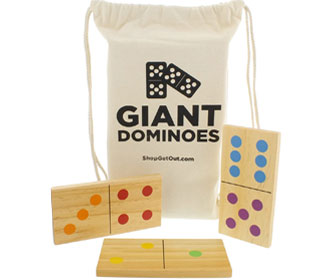 Checkers ($22.49)
This giant checkers carpet game can be used both indoors and outdoors. It's perfect to bring along on camping trips, to picnics or parties, or to roll out at home on a rainy day.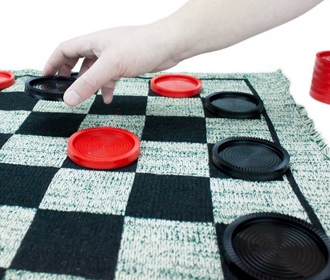 Snakes and Ladders ($50.75)
The kids will love giant snakes and ladders. It's a kid classic, easy to learn, and comes with an inflatable jumbo dye!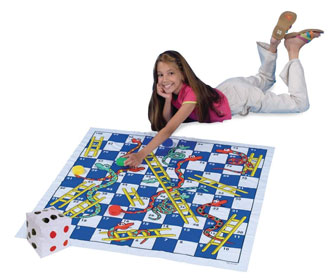 As an Amazon Associate, CHRI earns from qualifying purchases.