99+1 Days of Summer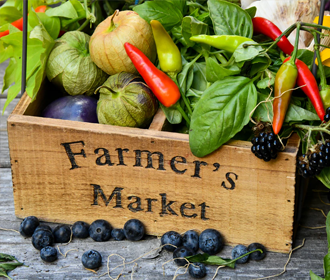 While many events have been cancelled this summer, farmers markets are still up and running!
Read more for your ultimate list of Ottawa farmer's markets open in summer 2021!
Click on the Market Name below for a description, open hours this summer, and how they are keeping shoppers & vendors safe with health protocols.
Urban markets
Byward Market
Ottawa Farmers' Market (Lansdowne Park)
Ottawa Organic Farmers Market
Parkdale Market
Beechwood Farmers' Market (Vanier/New Edinburgh)
Main Farmers' Market
Westboro Farmers Market

Suburban & rural markets
Almonte Farmers' Market
Carleton Place Farmers' Market
Carp Farmers' Market
Cumberland Farmers' Market
Kanata Farmers' Market
Kemptville Farmers' Market
Log Farm
Manotick Farmers' Market
Metcalfe Farmers Market
North Gower Farmers' Market
Orléans Market – Ray Friel Centre
Stittsville Farmers' Market
Perth Farmers' Market

Gatineau / Outaouais Markets
Old Chelsea Market
The Old Aylmer Market (Marché Vieux Aylmer)
Wakefield Market