99+1 Days of Summer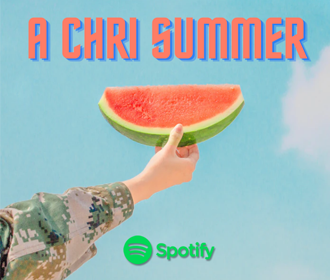 Summer is right around the corner, and we've curated the perfect playlist for your whole family to enjoy! Going on a road trip? Lounging by the pool? Hosting a backyard get together? A CHRI Summer can be enjoyed anytime and anywhere, and is chalk-full of fun, summer beats that are friendly for all ears. We will continue updating the playlist to be sure you get to experience all the newest and greatest hits all summer long!
Click here to bring on allllll the summer feels with "A CHRI Summer" Playlist!
A CHRI Summer can be played for free on Spotify - No paid membership is required.