Blog
Details

Category: Blog
Published:

Tuesday, 01 August 2023 10:13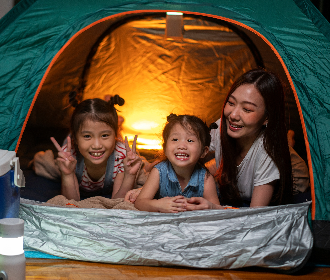 A new month begins! How are you feeling? Do feel like summer is flying by, and your heart rate is elevated as you anticipate the end of the season and try to cram in as much as you can before the new school year starts? We have a tendency to try to rush the end of summer and anticipate the end.
With one more month of summer left, you may not get to fit in a road trip or extended holiday, but a staycation can leave you feeling refreshed and recharged... if done right!
Read more for 5 tips for maximizing your staycation.
1. Plan ahead: Treat your staycation like any other vacation and plan it in advance. Clean the house, get groceries, set a budget, prepare what you need so you're not spending your time off on your To-Do List. Create an itinerary with activities you want to do and places you want to visit.
2. Think like a tourist: Explore your city or town by visiting local attractions, museums, parks, and historical sites you may have overlooked merely because they're nestled in your own backyard. Try a new restaurant take a walking tour, or try something new like the NCC River House.
3. Have a relaxation day: Dedicate a day to pure relaxation. Sleep in, take a long bath, read a book, or binge-watch your favorite TV shows or movies. It's your time to unwind and rejuvenate.
4. Read books or watch movies that take you somewhere you want to go: Where would you like to vacation? Read a book or watch a movie that give you a feel for that place. This will leave you feeling inspired and with new perspective.
5. Capture the moments: Take photos and keep a journal of your staycation activities. It will help you cherish the memories and make the staycation feel more special. You'd do it for a regular vacation anyway!