Jewish Faith & Jewish Facts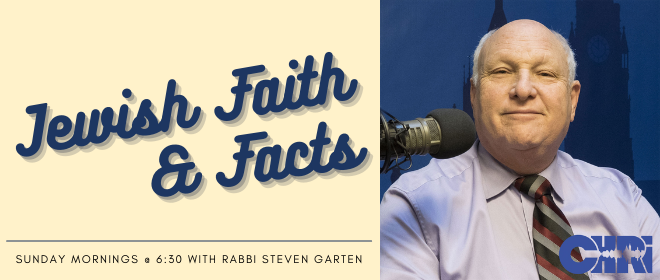 Each week on "Jewish Faith & Jewish Facts", Rabbi Emeritus of Temple Israel, Steven Garten, will explore aspects of the Jewish religion, people, and holidays, and give insight on the ancient scriptures from a Jewish perspective.
Email Rabbi Garten: This email address is being protected from spambots. You need JavaScript enabled to view it.
Listen to past episodes, below.
With Aisha Shirazi
The views and opinions expressed in this program are those of the speakers and do not necessarily reflect the official policy or position of CHRI Radio.