Jewish Faith & Jewish Facts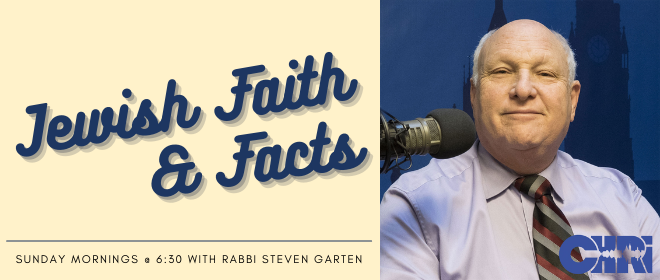 Each week on "Jewish Faith & Jewish Facts", Rabbi Emeritus of Temple Israel, Steven Garten, will explore aspects of the Jewish religion, people, and holidays, and give insight on the ancient scriptures from a Jewish perspective.
Email Rabbi Garten: This email address is being protected from spambots. You need JavaScript enabled to view it.
Listen to past episodes, below.
By Steven J Zipperstein with Angus Smith
Book written by Gabriella Goliger
Guest starring Dr. Shawna Dolanski
Guest starring Dara Lithwick
Rabbi Steve chats with Rabbi Eytan Kenter.