The Wednesday Bookmark
Details

Category: Authors
Published:

Tuesday, 31 July 2018 00:10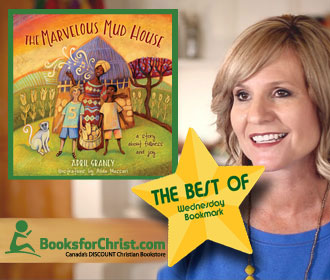 The true story of what one American family learned after visiting Kenya. Read more for Care's kids Wednesday Bookmark interview with author April Graney.
Purchase "The Marvelous Mud House" online here.
(Originally aired October 25, 2017)

Book Description: Ben and his American family live in a hungry ranch house where they are always wanting more. But then they travel far across the world to Kenya and visit the marvelous mud house where George and Mama George live. There, among the mango trees, they discover a marvelous lesson about what it's like to be full of joy instead.
About the Author: April Graney is a rescued child of the Father attempting to herd her own five children towards the grace of God. She and her husband, Tom, serve at New Life Ranch, a Christian summer camp and retreat center in Oklahoma. Her passion is loving Jesus and helping parents pass along God's heart for the world to their children.
Connect: