Other
Details

Category: Other
Published:

Friday, 18 June 2010 10:22
Ruth Graham, daughter of Billy Graham, stopped by the station for a chat about her upcoming conference, "Get Growing", happening in Brockville this September. Click here to listen to Care's interview with Ruth Graham.
"Get Growing" is a 2-day conference with Ruth Graham that is designed to provide pratical teaching and tools to equip you and your church to better understand life-controlling behaviours and how they affect our society today.
When:
Friday, September 17th, from 7pm - 9pm & Saturday, September 18th from 8:30am - 5pm
Where:
Wall Street United Church, 5 Wall St., Brockville, ON.
MAP
For more information on the Ruth Graham conference, visit
www.
RuthGrahamandFriends
.org .
Ottawa Church's!
Are you interested in having Ruth Graham run a conference in the future in Ottawa? If so, email or call Dianne Van der Putten at
This email address is being protected from spambots. You need JavaScript enabled to view it.
or 613-247-1440 x18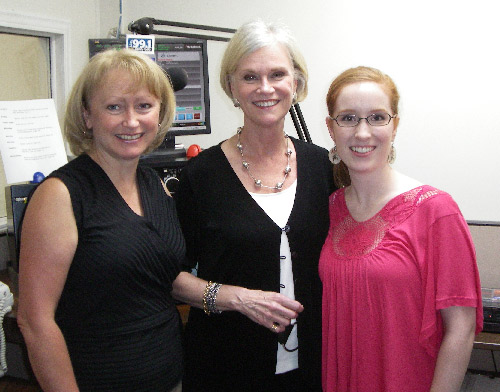 Dianne Van der Putten, Ruth Graham & Care Stevens