Contests
Details

Category: Contests
Published:

Thursday, 10 March 2022 11:37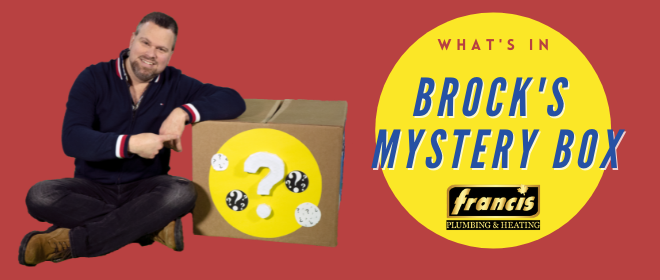 Can you guess what's in Brock's Mystery Box? Maybe it's a household item, something from his fridge, or maybe something from the CHRI studios! It could be anything, and you'll have a chance to guess and win $99.10!
HOW:
• Listen for the (one) weekly clue Wednesdays at 8:00 A.M. (the clue will not be repeated, so don't miss it!)
• Thursdays at 8:00 A.M., listen for your chance to call in and guess the item. You'll have 30-seconds to ask "yes" or "no" questions. If you correctly guess what is in Brock's Mystery Box, you win.
PRIZE: $99.10
SPONSORED BY FRANCIS PLUMBING & HEATING:
• Francis Plumbing & Heating has been in Ottawa since 1933 and is based on Christian ethics and morals.
• Safety first always – all Francis technicians follow recommended safety protocols before entering your home.
• Offering many products & services including: furnaces, plumbing, heating, hot water, water purification, gas lines, and heat pumps (a highly efficient and green heating & cooling option)
• Current Promotions:
- All New Tempstar Furnaces come with 10-year parts & labour warranty on Tempstar models
- Up to $800 in rebates available on new Tempstar Furnaces (until end of October)
Click here for CHRI General Contest Rules