Featured Events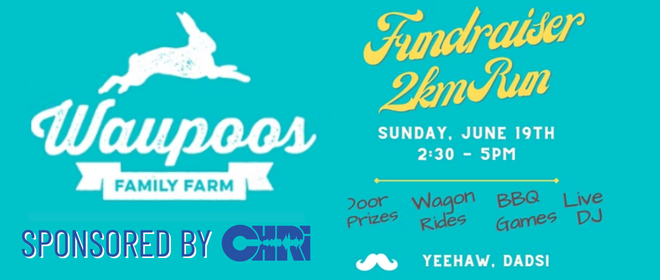 Enjoy Father's Day on the farm with a fun run through the fields, wagon rides, games, and a barbecue!
DJ Ken will be providing music and excitement at this year's 2km Run Fundraiser for Waupoos Family Farm! Since 1975, over 7,000 families have vacationed with the farm and over 25,000 people have used their facilities. This year's fundraiser will support families in need in the community to enjoy a vacation in the country.
WHEN: Sunday, June 19th, 2022 @ 2:30-5:00 P.M.
WHERE: Waupoos Family Farm (2050 Rideau Rd, Gloucester, ON)
COST: $30/adult | $20/child | Max $100/family
The Kids' Race will begin at 3:00 P.M. and the Adults' Race will begin at 3:30 P.M.!