Concerts
Details

Published:

Monday, 29 May 2023 07:00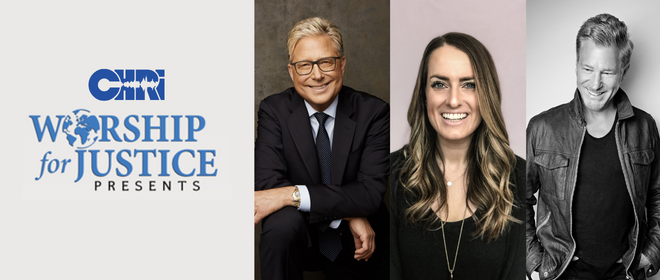 This concert is officially sold out! See you on June 13th!
Join worship leaders and songwriters Don Moen and Paul Baloche, with special guest Brooke Nicholls, for a night of praise and worship!
TICKETS: Adults $41.17 | Group (4+) $35.18 | Children (12 & under) $23.20 | PURCHASE HERE
WHEN: Tuesday, June 13th, 2023 @ 7:00 P.M. Doors open at 6:00 P.M.
WHERE: Cedarview Alliance Church (2784 Cedarview Rd, Nepean, ON K2J 4J2)
Who is Don Moen?
Ask Don Moen what he does, and the answer might surprise you. He won't say he's a songwriter even though he's written more than 100 songs. He won't say he's a worship leader even though he's led worship on every continent but Antarctica and recorded numerous albums. He won't say he's a businessman or producer even though he has produced and directed hundreds of successful projects. If you ask Don Moen why God put him on this planet, he'll tell you, "To be an architect who designs products and events that help people experience God's presence in a new and fresh way." And in more than three decades of ministry, he's had lots of opportunity to fulfill that purpose. His discography reflects his passion to create resources for the church that lead people into an honest and intimate relationship with the Lord. In 2002, his peers recognized that lifelong commitment and presented him with the Ray DeVries Church Ministry Award.
Who is Paul Baloche?
Paul Baloche has written hundreds of worship songs that are sung by thousands of churches each week. "Open the Eyes of My Heart", "Above All", "Hosanna", "Your Name", and many others have become congregational favorites throughout the world.
A three-time Dove Award winning songwriter, Paul travels the globe teaching and leading others in worship. Through Leadworship.com, he developed a series of Master Classes designed to equip and train leaders and worship teams world-wide.
He has recorded 12 albums for Integrity Music. He served as the Worship Pastor at Community Christian Fellowship in Lindale, Texas for over 25 years. Paul is an ordained minister and received an MDiv from the Methodist Episcopal Church.
He currently resides in New York City with his wife Rita. They have four grown children and three grand children.
Who is Brooke Nicholls?
Brooke Nicholls is a Worship Leader and Songwriter from Toronto, Canada, where she serves as a Staff Worship Leader at a multi-site Church called Sanctus. When she's not at her home Church, she's leading worship at different Churches and Ministries across Canada and beyond. Brooke has been named the Female Vocalist of the Year for the last three years at the Canadian Gospel Music Awards and her album, 'Pursue', was nominated for a 2020 Juno Award. Brooke is married to her guitar player Steve; together they love leading the local church and pointing people to Jesus.