Details

Category: News
Published:

Monday, 13 September 2021 05:45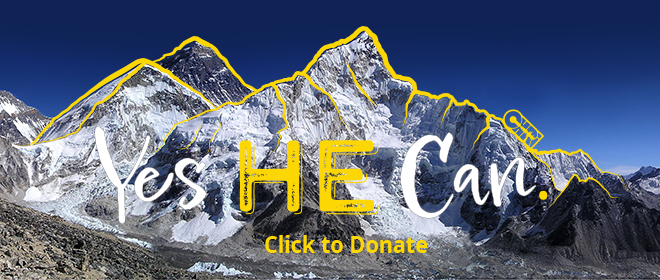 SHARATHON is our biggest fundraiser of the year! Two full days of prizes and celebration, and your opportunity to support this listener-supported radio ministry, coming September 22nd & 23rd. If you've experienced God's goodness and faithfulness, this is your opportunity to help others experience the same. It's going to be an exciting two days and we can't wait to celebrate with you... Looking back and knowing that He did, He will, and 'Yes He Can'!
Tune in on air and follow us on social media (Facebook or Instagram) as we share your testimonies and celebrate all God has done this year.
WHEN: Wednesday September 22nd and Thursday September 23rd, 7:00 A.M. - 9:00 P.M.
DONATE: Give securely online or by phone at 613-247-1440. This year's goal is $105,000! If you've never donated before, please consider committing to giving monthly OR give a one-time gift.
GRAND PRIZE:
$10,000 HOME MAKEOVER, donated by Jim Beaulne of Primerica Financial and Patrick Nolan at Upper Room Home Furnishings
Includes:
- $5,000 shopping spree at the Upper Room Home Furnishings, located at 545 W Hunt Club Rd, 1344 Youville Dr, Orléans, and 255 Kanata Avenue
- $3,000 RONA gift card
- $1,100 Best Buy
- $1,000 IKEA gift card
- GrillChef BBQ + tools & a cover ($700 value)
CHRI is listener-supported and a registered charity. All money raised goes towards the operating expenses of the station. If you wish to receive e-mail updates during the two days, please sign up for updates here.
We will be announcing our total on Thursday, September 23rd at 9:00 P.M. ET, and announcing our GRAND PRIZE winner on Friday, September 24th at 8:00 A.M. ET.
This year's theme song is Yes He Can by CAIN. As we celebrate all that He has done, we can forge ahead knowing that the same God who moves mountains, calms the storm, and was our hope through a global pandemic and never left our side will continue to do great things... Because He already has!
Learn more about CHRI charitable giving at donate.chri.ca