Details

Category: Uncategorised
Published:

Friday, 23 September 2022 15:20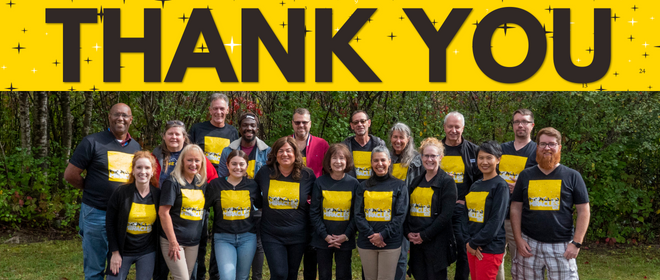 Thank you to ALL who were a part of Sharathon this year...whether you sponsored a prize, donated, volunteered, or prayed!
Yesterday we shared a grand total on social media with an error that reflected a higher total than the actual amount raised. The total at the end of the day should have been $109,000 and not $123,000. The larger number was the result of a typo when entering the last donation recorded and $15 became $15,000!
Our apologies! We want to thank you, though. Since announcing this error...several people have stepped up and donated more, and our grand total as of today is already $114,820.51, just shy of our $115,000 goal!
General Manager Bill Stevens says "We've always said we'd honour God no matter the outcome so we can still be thankful for an exciting Sharathon with amazing support from our listeners, sponsors and our hard working team of volunteers and staff."
Today we're celebrating all our donors and prize winners and as always we'll still accept donations for Sharathon 2022 until the end of September.
We'll keep praying...and maybe next year $123,000 will be a reality! 😉