In Case You Missed It on the Radio
Details

Category: ICYMI On Air
Published:

Monday, 13 November 2023 14:00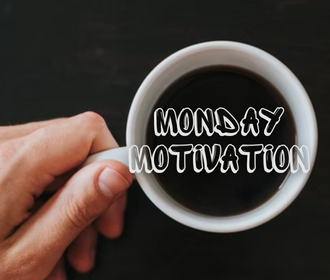 Every Monday at 5:00 P.M. ET, Care Baldwin shares a Monday Motivation quote along with a message to encourage you in your life and faith. This week, she shares a quote from artist, Banksy, encouraging us to become better at resting.
"THE POWER TO CHANGE THE WORLD CAN ONLY BE FOUND WHEN WE REALIZE THAT WE DON'T HAVE THE POWER TO CHANGE THE WORLD."
Read more for the audio replay + transcript of Care's message!
Transcript:
Today's Monday Motivation quote is from artist JJ Weeks. "The power to change the world can only be found when we realize that we don't have the power to change the world."
When we realize we can't change The World" -- we can't make the poor rich, we can't convince fashion magazines to only look at inner beauty, and we can't stop a war -- only then will we realize what we CAN change: the way we think about, respond to, and treat Our World. THAT is something we have the power to do. Happy Monday.