In Case You Missed It on the Radio
Details

Category: ICYMI On Air
Published:

Monday, 06 November 2023 14:00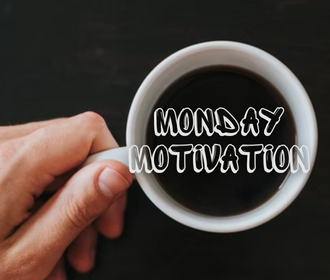 Every Monday at 5:00 P.M. ET, Care Baldwin shares a Monday Motivation quote along with a message to encourage you in your life and faith. This week, she shares a quote from artist, Banksy, encouraging us to become better at resting.
"If you get tired, learn to rest, not to quit."
Read more for the audio replay + transcript of Care's message!
Transcript:
Hey I'm Care. Your Monday Motivation quote is from the artist Banksy: "If you get tired, learn to rest, not to quit."
My son did not want to go to school today because he was tired. We had a big day yesterday, plus the time change on top of it, I don't blame the kid! I'm tired too.
Even when I'm tired I still have to go to work, but when it's getting to be day after day, then that's when I know I'm not doing very well at resting. The temptation then is just to give in; to give up, because it's just too hard. I think we have lost the ability to rest, in this day and age. The world says 'when you start to get tired just keep pushing through'. It's 'go hard until you crash', and in this flu season it's 'go hard until your body says you're done' . So really my Monday Motivation quote today should just simply be learn to rest. Quitting is too easy and it doesn't get you to where you want to be. Happy Monday!