In Case You Missed It on the Radio
Details

Category: ICYMI On Air
Published:

Monday, 30 October 2023 14:00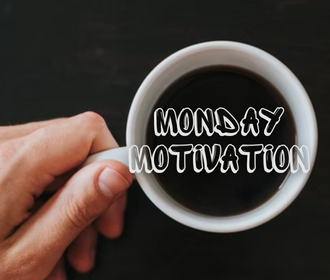 Every Monday at 5:00 P.M. ET, Care Baldwin shares a Monday Motivation quote along with a message to encourage you in your life and faith. This week, she shares a quote reminding us that it's impossible to have all of the answers, but thankfully, we weren't created to bear that weight either.
"It's hard to see the sweater when you're only just a thread."
Read more for the audio replay + transcript of Care's message!
Transcript:
It's Care with this week's Monday Motivation: I don't remember where I heard this: "It's hard to see the sweater when you're only just a thread."
Maybe you look at your present circumstance (or frankly, the present circumstance in our world!) and think 'what is the purpose of all of this?' and 'how do I fit in to it?' 'Can I even do something about it?'
We can try and take a step back and it sometimes makes sense, but there are so many working parts all carefully and purposefully interwoven that we can't possibly understand it all.
I get what it feels like when you don't have control and can't see what's ahead... but God didn't create US to have all the answers; to carry the weight of knowing everything on our shoulders. HE is the Great Designer... we can't possibly understand what we're here for or why things happen because we don't see the grand design.
But Just because we're only a thread, doesn't mean we don't matter. Happy Monday.