In Case You Missed It on the Radio
Details

Category: ICYMI On Air
Published:

Monday, 23 October 2023 14:00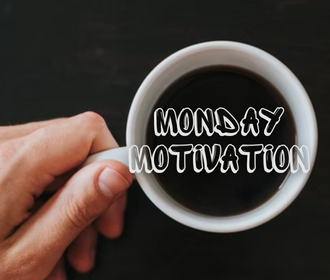 Every Monday at 5:00 P.M. ET, Care Baldwin shares a Monday Motivation quote along with a message to encourage you in your life and faith. This week, she reminds us to believe in our capabilities, because if we don't, someone who believes they can will accomplish our dreams.
"Every time you think you can't do something...someone else thinks they can."
Read more for the audio replay + transcript of Care's message!
Transcript:
"Every time you think you can't do something... Someone else thinks they can." That's Robert Kiyosaki .
It's Care with this week's Monday Motivation.
My husband and I just finished watching season 1 of Alone on History Channel, I know we're a little late! And that moment when the winner decides he's ready to go home and didn't realize he was the final person in the competition still out in the wilderness, and the producers tell him he won, he was shocked but you could tell that wasn't his goal. His goal was to prove himself a success. To believe in himself. To achieve something he set out to do. All the other contestants on the show called it quits because they decided they couldn't do it, but all their doubting did was push the competition forward. "Every time you think you can't do something... Someone else thinks they can." The season 1 winner thought he could do it, and he did. Happy Monday