In Case You Missed It on the Radio
Details

Category: ICYMI On Air
Published:

Monday, 17 July 2023 12:00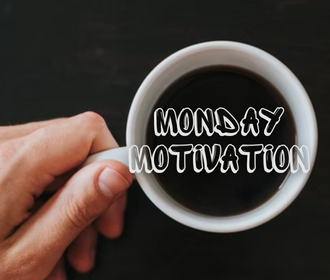 Every Monday at 5:00 P.M. ET, Care Baldwin shares a Monday Motivation quote along with a message to encourage you in your life and faith. This week, she shares a reminder that everything is more people when it's shared and experienced with people.
"YOU CAN DESIGN AND CREATE, AND BUILD THE MOST WONDERFUL PLACE IN THE WORLD. BUT IT TAKES PEOPLE TO MAKE THE DREAM A REALITY."
Read more for the audio replay + transcript of Care's message!
Transcript:
Your Monday Motivation quote is: "You can design and create, and build the most wonderful place in the world. But it takes people to make the dream a reality." said by Walt Disney, who opened his Disneyland theme park in Anaheim, California, on today's date in 1955. He was known as a visionary. He had a dream and orchestrated every detail from the bricks on the road to those first rides that are still there today... But it didn't come alive until those perfectly clean streets were filled with lovable characters, smiling staff, musical parades and guests who brought the magic to life the moment they entered the park.
What good is a book if no-one reads it? Choreography if nobody dances to it?
Even God, who created heaven & earth, and water, sky, trees, animals,... placed man and woman in it.
You can accomplish so much on your own, awesome! Bringing people in to it... gives it purpose, life, magic.
Happy Monday!