In Case You Missed It on the Radio
Details

Category: ICYMI On Air
Published:

Monday, 10 July 2023 12:00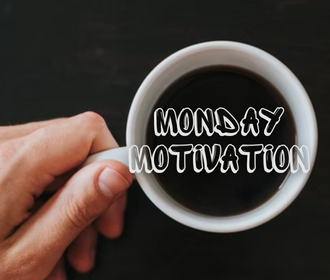 Every Monday at 5:00 P.M. ET, Care Baldwin shares a Monday Motivation quote along with a message to encourage you in your life and faith. This week, she shares a quote from the world's fastest sprinter Usain Bolt.
"THERE ARE BETTER STARTERS THAN ME BUT I'M A STRONG FINISHER."
Read more for the audio replay + transcript of Care's message!
Transcript:
"There are better starters than me but I'm a strong finisher."
It's Care with your Monday Motivation quote from 8-time Olympic gold medalist and world record Jamaican sprinter Usain Bolt.
You may have gone off at the wrong start but it's not too late to change that, to course correct. You can finish it differently. You've made mistakes, maybe you've stumbled; had a rough start... You can still finish it strong.
The Bible tells us to get rid of every obstacle, every burden that entangles us and run with endurance and with patience this race called life.
Bolt is now retired and is considered to be the world's greatest sprinter of all time. He was known for being slow at the beginning of the race. But he certainly finished well. Happy Monday.