In Case You Missed It on the Radio
Details

Category: ICYMI On Air
Published:

Monday, 05 June 2023 09:00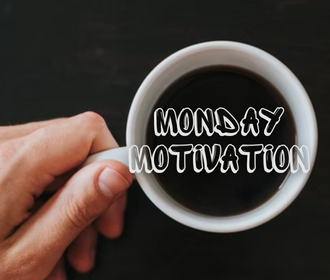 Every Monday at 5:00 P.M. ET, Care Baldwin shares a Monday Motivation quote along with a message to encourage you in your life and faith. This week, she shares a quote inspired by a talk from Brandon Lake at the Momentum conference she attended last week.
"When you see something in someone, say something."
Read more for the audio replay + transcript of Care's message!
Transcript:
"When you see something in someone, say something." it's Care with your Monday Motivation.
Have you ever had someone believe in you? Maybe more than you believed in yourself? Saw your potential, saw a talent, a hidden strength, and called it out? It lights a fire in you and can help you realize a passion or calling. It's like they had this power and passed it on to YOU.
When you awaken something in someone, especially a young person, it changes their trajectory, and they might even end up doing something that impacts their generation.
So this week's Monday Motivation is a charge for you to look for the greatness in others, and tell them! You have the power to awaken something in them that has been waiting to be stirred. When you see something, say something."