99+1 Days of Summer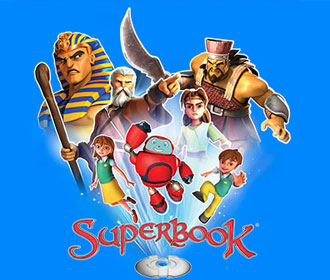 Thank you again to the Bougie family for sharing another fun and engaging Christian resource for kids and families!
Superbook is a Christian cartoon made by the Christian Broadcasting Network (CBN). Throughout the episodes, Chris, Joy and their robot Gizmo travel back in time and relive the stories of the Bible. You can watch the first 3 seasons with a free account, or watch the episodes for free on YouTube, in 40+ languages. In addition to the show, Superbook also offers lots of free Internet games, and ways to explore more about the God through challenges, quizzes, and activities!
"My family loves watching Superbook! It helps us understand the Bible and apply it to our lives. It also makes reading the Bible more exciting for my children."
Check out their website, here!