Blog
Details

Category: Blog
Published:

Monday, 27 February 2023 17:00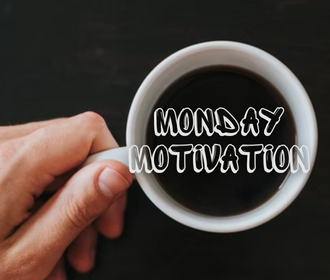 Every Monday at 5:00 P.M. ET, Care Baldwin shares a Monday Motivation quote along with a message to encourage you in your life and faith. This week she shares a quote from the Hollywood film producer Gary Wolff Goldstein.
"ALL YOU CAN CHANGE IS YOURSELF, BUT SOMETIMES THAT CHANGES EVERYTHING."
Read more for the audio replay + transcript of Care's message!
Transcript:
"Hey it's Care. This week's Monday motivation quote is by Hollywood film producer Gary Wolff Goldstein "All you can change is yourself, but sometimes that changes everything."
It is tempting to want to correct the faults in others, but that's not up to us. We're responsible for our own decisions and responses. When someone makes a hurtful comment or cuts you off in traffic. the job went to someone else or you keep dating the 'wrong' people. Maybe I'm the one who needs a perspective shift? Many of us are not great at looking inward when it comes to change. If I want to be a humble, selfless person, I shouldn't look at everyone else's faults, but rather contemplate my own.
We ALL want to change the world, so maybe we should first think about changing ourselves - how we treat others, how we respond to rejection, where we turn when we're hurting... If we all learn how to do that, that really WOULD change everything!. Happy Monday."