Blog
Details

Category: Blog
Published:

Monday, 21 November 2022 17:00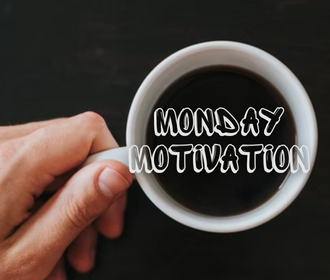 Every Monday at 5:00 P.M. ET, Care Baldwin shares a Monday Motivation quote along with a message to encourage you in your life and faith. This week she shares a quote from bestselling Pastor Kimberly Jones (aka Real Talk Kim).
"The only thing harder than waiting on God, is wishing you had."
Read more for the audio replay + transcript of Care's message!
Transcript:
This week's Monday Motivation is from Pastor & Speaker Kimberly Pothier: "The only thing harder than waiting on God is wishing you had!"
Patience is so hard; it's difficult to practise AND it's not something we ever want to have to ask God for! We live in a generation of Microwaves, Instant Pots and Uber Eats: when we have our heart set on something, we don't want to have to wait for it.
But what if we knew waiting would have an even BETTER outcome than we originally thought? Like, if we say No to the 1 marshmallow, we would actually get to have 2?! LOL
I believe, from my own experience, that God has the BEST plans for us; better than we can fathom. That if we just let them unfold before our eyes the way HE intended, instead of rushing things our own way, then we would experience something many people don't get to: we would live knowing that what we have is what was meant for us and is safe in God's hands.
You'll never regret WAITING on God, but if you don't, you might wish you had.