Blog
Details

Category: Blog
Published:

Thursday, 17 November 2022 16:16

Written by

Will
We now have trained first aiders at CHRI!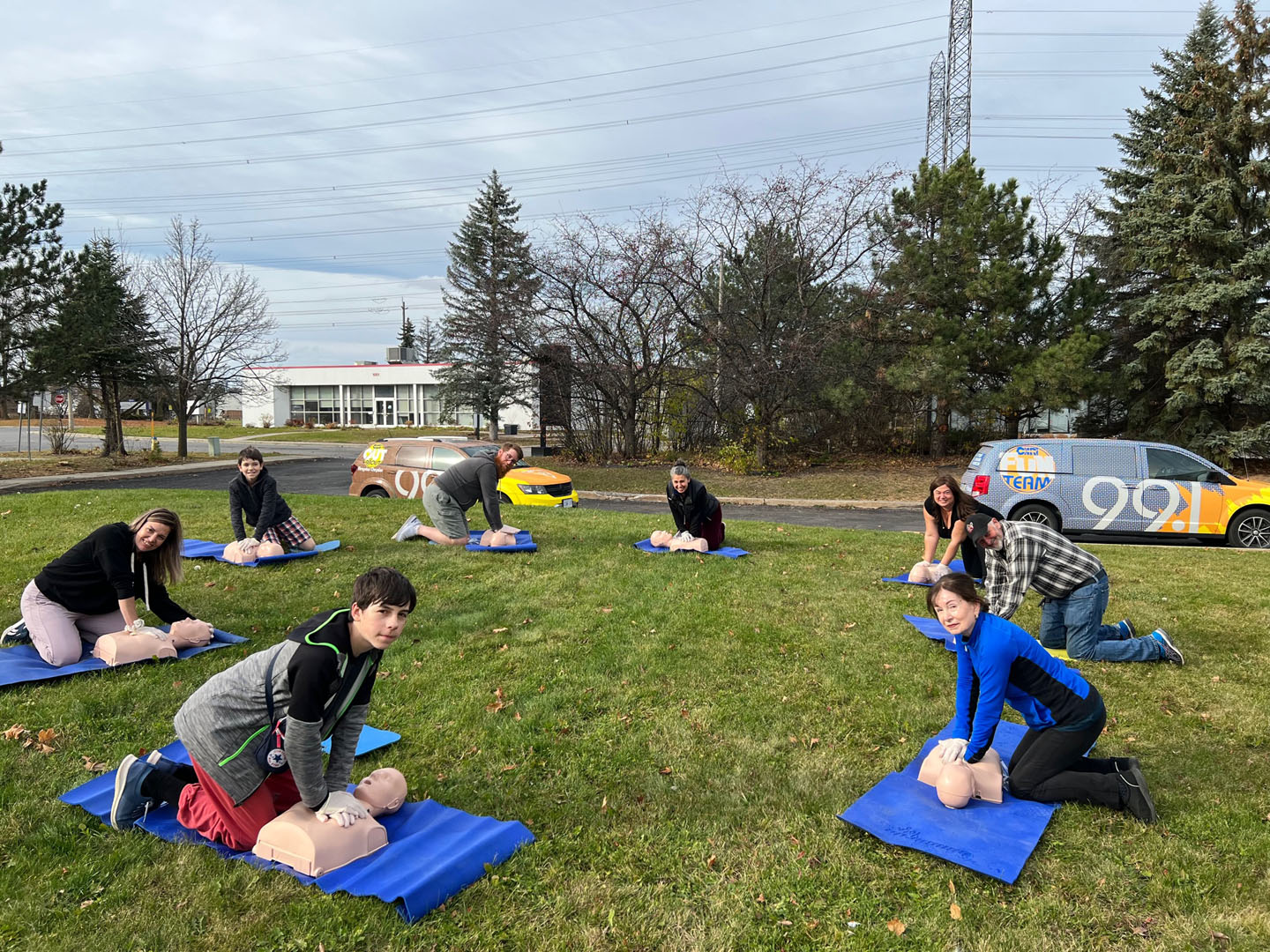 This past Saturday saw the completion of our First Aid and CPR training here at the CHRI office. The two-day course had a lot of content to cover, but David McEvoy from Life Beats Training for Life kept it engaging, and made sure that each aspect of the skill has been practiced until it was second-nature.
The first day of the course, we were blessed with beautiful warm fall weather, and were able to take some of our practice outdoors. CPR out in the fresh air and soft grass of the hill beside the office must've drawn inquisitive looks from local offices.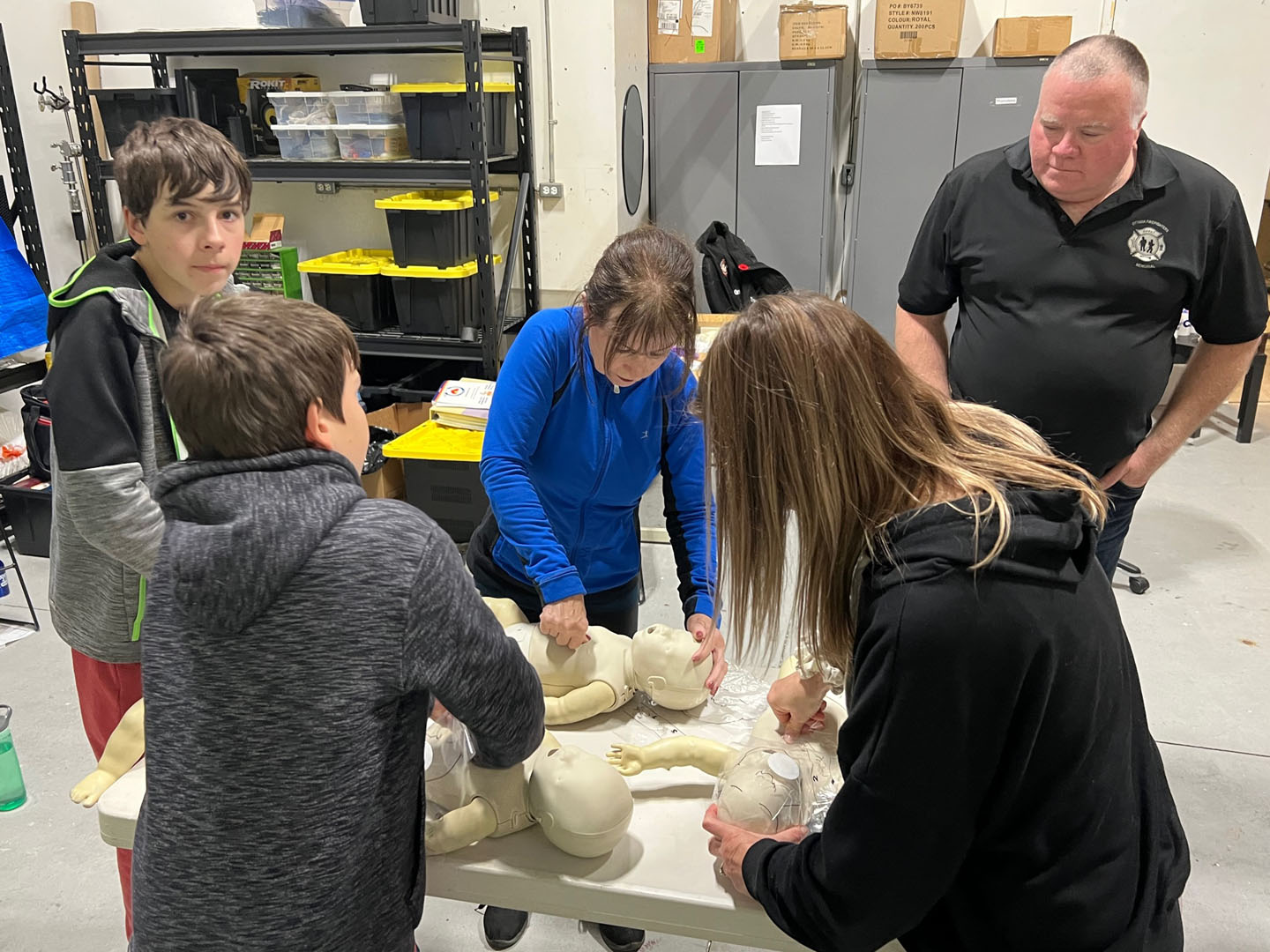 Learning to perform first air and CPR on babies is a vital skill that all parents and babysitters should have. Sure all of the grey manaquins were a little creepy, but gave our younger first-aiders experience in safely handling babies.
Dealing with wounds and various health issues took up most of our time on the second Saturday. David had a penchant for drama, and was fond of setting up impromptu fake scenarios to allow us to practice our skills. Pretending to choke on his food, have a heart attack, and various other illnesses kept us guessing (and entertained!) with not only what his latest challenge would be, but also in how to best deal with the scenario were it a real emergency. I even personally got to take part in one of his staged incidents after the lunch break. When heading upstairs to the kitchen for coffee after lunch, the other members of the course, were welcomed by me sitting on the floor clutching my hand, a fake prosthetic finger lying on the floor, and plenty of ketchup.
Finally, at the end of two long days of training, multiple members of the CHRI team, a couple of Scouts, and some other volunteers and CHRI listeners, all proudly received our certification from David. Hopefully we will never have to use our skills, but it is reassuring to know that in case of an emergency, we are better equipped to handle any situation.