Blog
Details

Category: Blog
Published:

Monday, 24 October 2022 17:00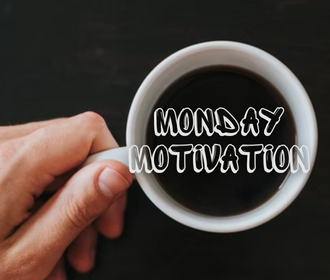 Every Monday at 5:00 P.M. ET, Care Baldwin shares a Monday Motivation quote along with a message to encourage you in your life and faith. This week she shares a quote from lawyer, speaker and NYT Bestselling Author, Bob Goff, and encourages us to let dead things go, and embrace God's power to redeem, resurrect, and make all things new.
"Everybody, always."
Read more for the audio replay + transcript of Care's message!
Transcript:
Happy Monday! It's Care. It is time for some fresh perspective to kick off this new week together, your Monday Motivation quote. This time it's is from lawyer, speaker, and New York Times best-selling author Bob Goff. (I love pretty much every quote I've ever heard from Bob Goff!) This one is from his book "Everybody, Always": "Every time I wonder who I should love and for how long I should love them, God continues to whisper to me: Everybody, always."
It's Election Day in our City, And although there isn't as much "heat" in a municipal election as there is with Federal, we still have to pay attention to how we conduct ourselves online. Social media seems to have become the official 'battle ground' for opinions, rants, and frustrations... especially around politics. As Christians we are called to stand up for what is morally right, but since 36% of adults regularly get their news on Facebook, we also need to be accurate (fact-checking before you post), and Kind and Gracious!
Think about what (and WHO) you're representing when you post. And When in doubt.. .like Bob Goff said: "Love everybody, always."