Blog
Details

Category: Blog
Published:

Monday, 17 October 2022 17:00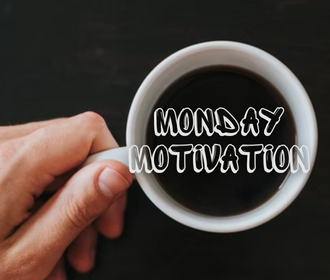 Every Monday at 5:00 P.M. ET, Care Baldwin shares a Monday Motivation quote along with a message to encourage you in your life and faith. This week she shares a quote from Anne Of Green Gables author, Lucy Maud Montgomery, and encourages us to let dead things go, and embrace God's power to redeem, resurrect, and make all things new.
"I am so glad i live in a world where there are octobers."
Read more for the audio replay + transcript of Care's message!
Transcript:
This week's Monday Motivation is not a spiritual quote, it's not exactly Biblical either, but I'm running out of time to use it and I thought "why not" on a rainy fall day like today.
It's from the author of Anne of Green Gables, (a story close to my heart) Lucy Maud Montgomery: "I'm so glad I live in a world where there are Octobers." Can we just embrace this season and what it represents? I was explaining to my son what happens after the leaves change colours. They go from those beautiful reds, oranges and yellows, then die and fall off. BUT it's not sad because Spring comes and new leaves grow back. Don't you love in the Bible when there's a "But"? "But God"? A "but" in Scripture is usually to introduce the gracious and compassionate intervention of God. ex: All seems lost BUT now is found, There was no way BUT God made a way. He redeems, resurrects, and makes all things new. Fall reminds us that that it's ok to let dead things go. That things may look bleak, and things may die, BUT new life WILL come again.