Blog
Details

Category: Blog
Published:

Friday, 19 August 2022 17:15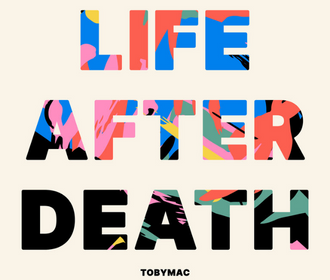 In 2019, TobyMac's oldest child, Truett, died from an accidental drug overdose at the age of 21. TobyMac was here on a cross-Canada tour at the time, and had performed in Winnipeg the night that Truett died. The experience of losing his son had an unimaginable impact on him, and he immediately went to do what he has always done when he is in pain, which is write music.
TobyMac's new abum, LIFE AFTER DEATH, reflects the trajectory he has traveled in the almost three years since the death of Truett.
TobyMac shared this in an interview: "It's been a journey. And I felt like I've always written songs from my life. You know, the things I've experienced, but I just always wanted to write from my life because I feel like that's what resonates with people. Not some fictional thing... I'm not good at that. Some people are. So I had to kind of go all the way there. It's not something I thought I would've written about, but as I started writing, it just kind of poured out honestly. But it took me from the deepest, darkest place to God telling me in his beautiful way that he's rolling up his sleeves and coming to me. Rolling up his sleeves on my behalf. And that was my kind of turning point where I began to see some hope again."
The album features Blessing Offor, Jon Reddick, Sheryl Crow, Marlee, Sarah Reeves, Zach Williams, Terrian, Wande, Cory Asbury, Kevin Max & Michael Tait, and GabeReal.
He further shares, "There are a lot of sad songs on this record. But then there is the goodness of God. There is the goodness of God. And that's what I found. That even in the deepest valley, He's good. He's good. And He's kind. And I believe that He's good for me, then I believe He's good for Truett. Somehow when I look back, all this is going to be good. And I think Truett knows that right now."
Watch the music video for the current single from the project, "The Goodness" featuring Blessing Offor, below.