Blog
Details

Category: Blog
Published:

Monday, 15 August 2022 17:00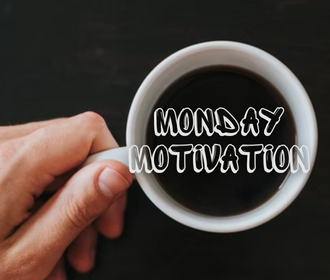 Every Monday at 5:00 P.M. ET, Care Baldwin shares a Monday Motivation quote along with an encouraging message. This week's quote comes from Matthew McConaughey's autobiography Greenlights:
"Be less impressed and more involved."
Read more for the audio replay + transcript of Care's message!
Transcript:
"Be less impressed and more involved." In Matthew McConaughey's book Greenlights, he describes how it's okay to be impressed with something or someone, but not to stay there too long. The longer you sit back and just admire other people or what you see on social media, the more likely they are to grow right past you. You don't want to get to a point in your life where you look back and think "what have I done?" Or "that person has done so much more than me". Life isn't a spectator sport.
If you admire something in someone, then work to build it in yourself. If you see someone succeeding at something and you want a piece of that pie too, go after it there is an unlimited number of pieces and pies. And if you just want to be seen as an equal, then roll up your sleeves. Again, there are times when it's okay to be impressed, just know the context and don't stay there for too long. Be more involved, You do HAVE something to contribute. Happy Monday.