Blog
Details

Category: Blog
Published:

Friday, 27 May 2022 16:53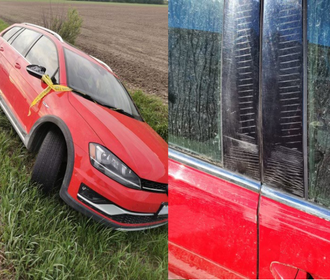 I was driving with my son during the storm in Ottawa on Saturday, and as I was driving down Merivale Road I saw a woman and her four children getting out of their car, which had just been forced off the road by falling electric wires. They were visibly shaken up and the storm was still in full effect, so I quickly pulled over, jumped out and asked them to hop in my car.
She texted me afterwards, saying the following:
Hello. I am Mariam the lady you literally saved.. I truly believe God sent you to save me. Thank you so much may your God use you always.
This is a testimony that is so overwhelming that I am still under shock as to how to even relay the message.
The scratches on the car was the electricity cables that wrapped around the car..What a miracle and what the God I serve to save us out of it.. I had all of my children, basically my entire existence was in that car. How can I thank you for helping me.
Praise God for sending you to be there for my family. I will forever be grateful 🙏
I'm so thankful for this opportunity God gave me to be a helper to someone else. I would encourage all of you to show love whenever you see people in need.