Blog
Details

Category: Blog
Published:

Tuesday, 15 March 2022 16:49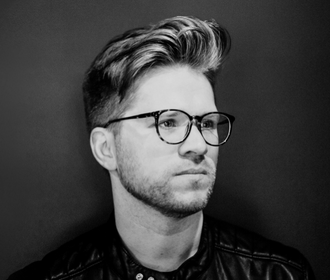 We don't take lightly the influence CHRI has in the Christian community, and Brock Tozer continues to be ahead of the curve when it comes to seeking out Christian artists and songs he knows you will love. After it went No. 1 on CHRI and seeing the positive response it garnered, Elias Dummer has just released "The Gospel Is Rest" as a single on Canadian radio!
Read more for Elias' statement on how CHRI influenced the growth of "The Gospel Is Rest."
From Elias Dummer:
I'm excited to share that "The Gospel is Rest (feat. Land of Color)" (here is the download link) is now available for adds at Canadian radio! The truth is, I hadn't planned to share it to radio at all! That is, not until our friend Brock Tozer at CHRI in Ottawa went ahead and played it.
"We began getting requests for 'The Gospel is Rest' almost immediately after putting it into rotation," shares Brock. "It really feels like a special case of the right song at the right time."
Since then, the song hit No. 1 in Ottawa and it has been a mainstay in their Top 5 for weeks. What's more, the song has skyrocketed to over 2.2 million streams in the brief time since its' release and features on official editorial playlists on every music platform to this day.
I am blown away by the responses to this song, and I hope it be exactly the sort of prayer your people need to be praying. One which is as hopeful as it is real and honest. Let's face it: many of us are tired, addicted to worry, with the weight of the world on our shoulders. If there is true rest to be had, we need it.
"The Gospel is Rest" is a collaboration with acoustic duo Land of Color (who toured Canada coast-to-coast with Rend Collective back in 2019) and it pulls on our indie coffeehouse longings with an earnest and all-too-human prayer: "I've heard it said the Gospel is rest... oh, how I need it."
As always, I'm incredibly grateful for your partnership in sharing my work with believers across Canada.
Thanks again
Elias