Blog
Details

Category: Blog
Published:

Tuesday, 06 April 2021 00:01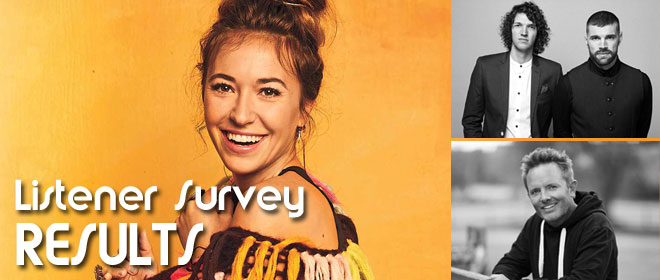 Thank you for completing our survey. You matter to us, and being here for you as you grow in your relationship with God and others is our top priority. As we enter our 25th year in radio ministry, we want to continue serving you well so you can be an encouragement to others and live a life of purpose and impact.
Here are just a few samples of the helpful information we received from respondents: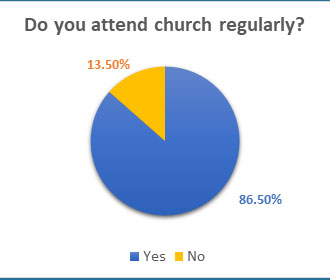 Although we want to encourage you to find a Bible-teaching church, 13.5% of CHRI listeners have not. Thank you for allowing us to be part of your faith journey... no matter where you are!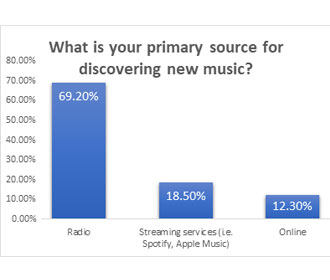 Even with ever-changing technologies for listening to music, Radio is still the #1 source for discovering new songs and artists.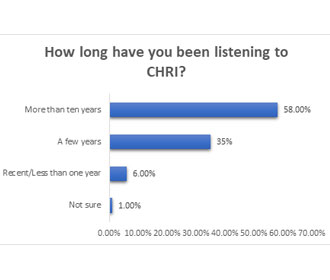 THANK YOU for listening! Whether you've been with us from the start or have only recently tuned in, you are family!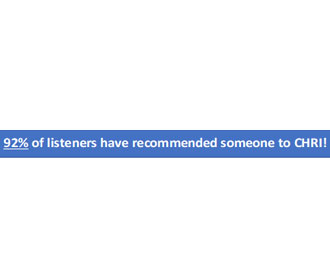 Thank you! By inviting others to tune in, you are giving them the gift of encouragement and the hope of Jesus Christ.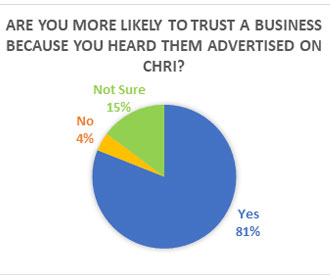 Our team works hard at finding businesses who operate with integrity and want to serve you well. Thanks for supporting them!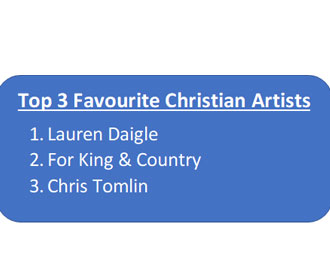 Not surprising that these are the three artists most survey respondents said were among their Top 3 Favourites. Other 'honourable mentions' include: TobyMac, Hillsong, Rend Collective, and Casting Crowns.