Blog
Details

Category: Blog
Published:

Thursday, 07 May 2020 18:24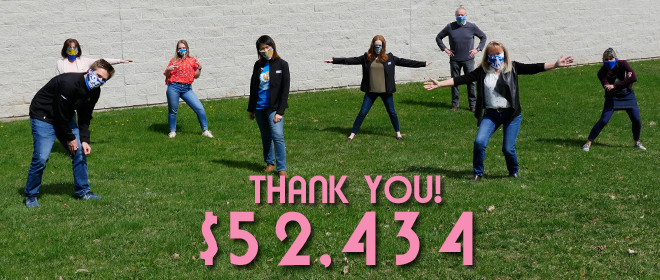 Uncertainty – It's been a theme lately. When will things go back to normal? Will our summer plans even happen?
To say that we felt uncertainty going in to this year's anniversary fundraiser is the honest truth. When it came to reaching our operational need of $50,000 we had no idea what to expect! One thing we did and do continue to have, is hope – the theme of this year's fundraiser. Hope not just for us but for everyone locally and globally. That hope was truly demonstrated through every testimony we heard the last two days, stories from listeners that found hope in a program or a song that they heard. Hope in times where they didn't think it was possible for them!
With hope and faith in mind, we graciously thank you for bringing in $52,434 during this year's anniversary fundraiser!
We are in awe that in time of such chaos, that you chose to support positive and encouraging media. Thanks to you, CHRI can continue to offer a lifeline to all seeking hope. From Ottawa to Cornwall, to Pembroke and the valley, to the rest of the globe – you are to thank for making it all possible.
As we move forward, may you feel the hope that Christ brings. Thank you again for your support – we're all in this together!