Blog
Details

Category: Blog
Published:

Monday, 25 July 2016 17:00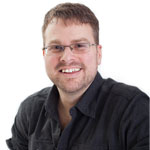 Well, we're finally back in Ottawa, after an insane "Kingdom Bound 2016". And man, oh man, was it hot in Darien Lake!
On the trip, with me, my wife Alanna & our two boys (Colson, who's 13, & Zachary, who just turned 11).
Also at KB, as part of the CHRI contingent, our Family Fun Team Coordinator, Ashlyn Berkhout and, her cousin, Tori Dawson.
Ashlyn, Tori, & I had the chance to interact with exactly 12 CHRI artists, while we were there; here are a few quick reflections on each (in about the order we met them)...

Peter Furler -- Toward the end of the festival Tori commented that, of everyone we had met, Peter "looked the most like a rock star". So true. (And even without the eye make-up he used to wear, while in Newsboys.)
Laura Story -- Laura is one of my favourite artists to interview. She just has such a sweet demeanour.
For King & Country -- Probably my favourite artist, at this year's KB, musically speaking. I could talk to Joel & Luke for hours, they're interesting guys & they always have something worthwhile to say.
Paul Baloche -- I love the way Paul reacts when we mention we're from Ottawa. He really does love our city.
Robin Mark -- Robin seems genuinely surprised, and humbled, to know that "Days of Elijah" is still so popular all over the world.
City Harmonic -- These guys are from Hamilton, so it's always fun chatting about all-things-Canadian with them. Canadians just "get" other Canadians, and I sense that comfort when we're around City Harmonic.
Sidewalk Prophets -- Their lead singer, Dave, is a super guy! I really enjoyed talking with him.
Rend Collective -- They couldn't really give me a good answer as to why SO much great Christian music is coming out of Ireland, these days, but whatever it is no one is complaining.
Matthew West -- I am now going to call Matthew West, "Mr. Personality"! He was probably the most outgoing artist we met, and I got the sense that he really wants to come to Canada (let's make it happen).
Jordan Feliz -- I was surprised at how soft-spoken Jordan was. A gentle soul. Also, he had to drive-in (six hours), after his flight got cancelled, and yet made time to talk with us.
Colton Dixon -- Colton seemed to appreciate the fact that I asked him only questions about his post-Idol days. I suspect he gets tired of answering the same questions (about his run on American Idol) over and over and over again.
Skillet -- John too has a big personality, and it was fun to compare notes on our favourite Petra songs from back in the day. How long will that beard get?!?

We did video interviews, with most of these artists, so be watching CHRI's social media, in the coming weeks and months, as we roll those out. In the interim, check out some of our photos below...
(you can also view the photos on Facebook.com/CHRIradio and "Like" or leave a "Comment"!)