SIGN UP HERE to receive daily summer fun in your Inbox, such as DIY projects, recipes, games, activities, encouraging articles, book recommendations, etc. (Daily e-mails will end after September 5, 2021)

99+1 Days of Summer is sponsored by Camp IAWAH - Developing resilient youth through life-changing experience and community. Learn more at iawah.com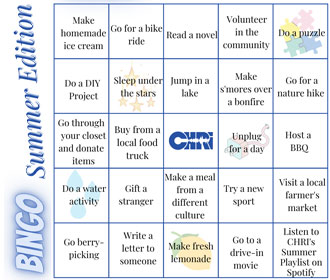 We have created a fun, summer BINGO card, for you to keep track of your summer experiences and inspire you to participate in some activities you otherwise may not have. Click here to download or PRINT the BINGO card, and cross off the squares as you complete your activities!
We invite you to post your BINGO cards on Instagram, Facebook, or Twitter, and tag @CHRIRadio in your photos to show us what you've been up to!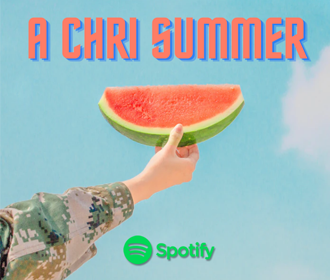 Summer is right around the corner, and we've curated the perfect playlist for your whole family to enjoy! Going on a road trip? Lounging by the pool? Hosting a backyard get together? A CHRI Summer can be enjoyed anytime and anywhere, and is chalk-full of fun, summer beats that are friendly for all ears. We will continue updating the playlist to be sure you get to experience all the newest and greatest hits all summer long!
Click here to bring on allllll the summer feels with "A CHRI Summer" Playlist!
A CHRI Summer can be played for free on Spotify - No paid membership is required.