99+1 Days of Summer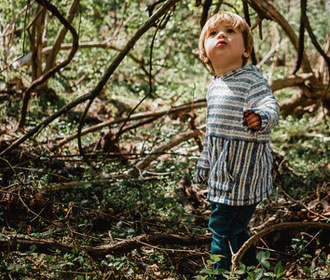 Another article submitted one of our listeners and subscribers, Patricia - Many thanks! Here is some inspiration for your next nature walk, as well as an app for families who want to spend more time exploring nature together.
This type of nature walk is more than a walk in the forest. It's about paying close attention to God's creation. You basically go outside (it can simply be in your yard. If you don't have a yard, then look at a plant you might have, or find a spider or a fly in your house) and find something that catches your eyes and attention. It can be a flower, an ant, a bird, a butterfly, a plant, a rock. Anything that God has created. Try to spend at least a minute observing that piece of creation. Look at its shape. Its color. Its movement. Its complexity. Marvel at all the details this natural object/plant/animal has. If you like to draw, get yourself a nice notebook where you can draw your observations. Mark down the date and the place you saw them. This is a fun book to do with kids and it can be done in all seasons. You can also use the book to collect leaves or flowers. You can also monitor temperatures over a week. Monitor the sunset's timing over a few days/weeks. The types of clouds there are, etc. The beauty of doing a nature study is that as you start observing the world around you, your perspective on life will shift and your eyes will start forming the habit of really noticing and appreciating the workmanship of God.
Seek is a great app for families who want to spend more time exploring nature together. You simply take a picture of the plant, animal or insect you are observing and it will tell you its proper name. Download here: Seek (for iPhone users) / Seek (for Android users).