How to Listen to CHRI
Here are some ways you can bring Contagious Encouragement and listen to your favourite music wherever you go.
FM Radio:
Tune your FM radio to 99.1 FM in Ottawa, 88.1 FM in Cornwall or 100.7 FM in Pembroke.
Website:
When visiting CHRI.ca, click on the "Listen Online" button to listen to a live stream.
Listen with Alexa
Simply say: "Alexa, play CHRI on TuneIn"
Listen with Google Home
Simply say: "Okay Google, play CHRI Radio" or "Hey Google, play CHRI-FM 99.1"
Listen with Sonos Speakers
Search for CHRI using the Sonos app
Download the App:
Get it FREE from the following App stores by selecting one of the following links, scanning the QR code, or visiting chri.ca/app from your device.
App Features: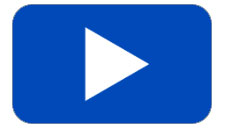 Listen to CHRI on the go
Once the app is open, touch the "Play" button along the bottom-middle

Look for recent songs played (go back up to 1 week)
Get song & artist details including album art, track listing and lyrics
Purchase individual songs from iTunes, Amazon, and Google and download them directly to your device
Rate your favourite songs
Find music with Search function
Once in "Playing Now" you can "Search" for key words in song lyrics, song & album titles and artist names from within the CHRI database

Complete program schedule at your fingertips

Access Bookmark interviews
Listen back to Let's Talk Money, The Inside Track, and Life Transformations

Get a daily Bible verse
Contact:

Quick dial for contests and requesting songs
E-mail form for song requests and general inquiries
Connect directly to CHRI's social networks
Directions:
Google Maps and OCtranspo travel planner pre-set with CHRI studios as destination for easy navigation
If you have any questions on how to listen to CHRI, don't hesitate to contact us.