Hourly Prize THURSDAY 3PM-4PM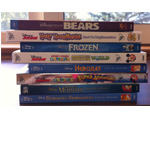 Call 1-866-247-1440 between now and 4:00pm ET to enter the draw for a chance to WIN a bundle of 8 Disney Blu-Ray/DVDs.
What is Sharathon?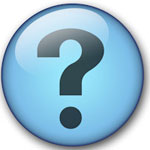 It's CHRI's biggest On Air fundraiser (and PARTY) of the year!  
As a CCCC Certified Charity, Family Radio CHRI relies on advertisers and donors to equip us to provide safe entertainment and information for you and your family. All of the money raised goes towards the operating expenses of the station. 
Tune in Wednesday, September 17th & Thursday, September 18th from 6:00am until 9:00pm both days to join the excitement and follow the progress on the meter (top right).
Click here for more info.
LIVE STREAM
UStream ads are not endorsed by CHRI
Kids Club
Kids Club


Various children's programs and adventure dramas are a great way to entertain your kids (12 years and under) on Saturday mornings. These dramas include practical lessons even parents will enjoy that teach truth and emphasize good values. The Saturday Morning Kids Club also features high energy music they're sure to love!

Every Saturday morning from 7:00am - 11:00am on Family Radio CHRI.