Pajama Drive
Last year, you helped give 3,732 children a warmer bedtime.
The need for new children's pajamas is just as great this winter!
Donate a pair of new kids pajamas to one of the drop-off locations around the City and we'll deliver them to children whose families face poverty, addiction, domestic violence and mental health challenges. Let them know that you're thinking of them. Everyone deserve to feel safe and warm at night.
Founding Sponsor: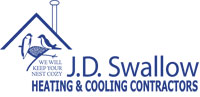 2016 Sponsor:
WHERE TO DROP-OFF NEW PAJAMAS:
CHRI Radio office –

1010 Thomas Spratt Place.

Drop off time: Monday – Friday 9am – 5:30pm.

Wrap-Up Party on Saturday, December 3rd 2016 (details below)
At the following locations:
Monday, 17 October 2016 13:00
Many children in your community don't have warm PJ's for the winter months. Help by donating a pair of new pajamas.
Through the 3rd annual Pajama Drive, you are contributing to a warmer, more loving bedtime for children in the Ottawa & surrounding region.
Read more...
Sunday, 16 October 2016 00:00
CHRI's Care Baldwin and Brock Tozer say "Thank You" on behalf of the whole team for a successful Family Radio CHRI & JD Swallow 2nd Annual Pajama Drive!
Monday, 23 November 2015 15:46

Check out photos from Saturday's Pajama Drive Launch Party at the Ottawa Family Cinema. Click here and tag yourself!
THANK YOU for helping us kick off the 2nd Annual Drive with over 120 pajamas donated at the party.
Friday, 06 November 2015 18:10
THANK YOU for keeping 2,740 kids warm last winter!
('read more' for photos from last year's wrap-up party)
Read more...