What is Sharathon?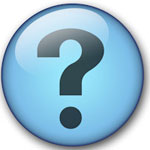 It's CHRI's biggest On Air fundraiser (and PARTY) of the year!  
As a CCCC Certified Charity, Family Radio CHRI relies on advertisers and donors to equip us to provide safe entertainment and information for you and your family. All of the money raised goes towards the operating expenses of the station. 
Tune in Wednesday, September 17th & Thursday, September 18th from 6:00am until 9:00pm both days to join the excitement and follow the progress on the meter (top right).
Click here for more info.
LIVE STREAM
UStream ads are not endorsed by CHRI
Saturday, 04 February 2012 17:00
<

CHRI's Top 20 Songs of the week:
#
Last Week
Album
Song/Artist
Music Video
1
2

How Great Is Our God 
(World Edition)  
Chris Tomlin
2
5

 
Father Of Lights

Jesus Culture

3
1

I'm With You 
Nichole Nordeman
& Amy Grant 



4
4


5
7



Come To Me

Bethel Music
(f. Jenn Johnson) 

6
6

7
3

Able
NEEDTOBREATHE
               



8
10

We Are 
Kari Jobe  

 
9
9

 

Where I Belong 

Switchfoot 

 

 
10
8
 
The King Is Coming
Newsboys
 
11
14

Your Name Will Be Praised

Laura Story 

 
12
14

Hold On 
Colin Bernard  



13
13

I Have A Dream
(It Feels Like Home)
The City Harmonic 
14
12
 
15
16

Just Another Birthday 

Casting Crowns 


 
16
19

The Kingdom
Starfield 


17
-

Forever Changed
Scott Towaij (f. Prosper)



18
-

He Said
Group 1 Crew (f. Chris August)



19
-
On My Way
Matt Maher


20
20
Let Me Feel You Shine
David Crowder Band


 
Featured CD: 




David Crowder Band
Give Us Rest