The Wednesday Bookmark
Details

Category: Authors
Published:

Tuesday, 10 October 2017 00:00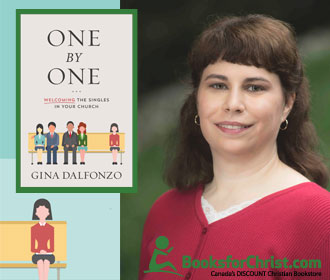 You may be ignoring the fastest-growing demographic in your community. Read more for Brock's non-fiction Wednesday Bookmark interview with author and journalist Gina Dalfonzo.
Purchase "One by One: Welcoming The Singles In Your Church" online at booksforchrist.com.
(Originally aired October 11, 2017)

Book Description:A journalist helps the church better engage single adults by sharing her personal experience and insightful stories from others, revealing what singles need from the church and what the church gains from single people.
About the Author: Gina Dalfonzo is the editor of BreakPoint.org (website of The Colson Center), as well as an occasional writer for BreakPoint Radio. She is also editor of Dickensblog and a columnist at Christ & Pop Culture. Her writing has been published in The Atlantic, Christianity Today, First Things, National Review, The Weekly Standard, Guideposts, Aleteia, The Stream, and OnFaith, among others. She earned her BA in English from Messiah College and her MA, also in English, from George Mason University. Dalfonzo lives in Springfield, Virginia.
Connect:
facebook.com/ginadalfonzo.author